Out of print children's books, vintage piano scores, thrilling novels, coffee table art books, beautiful atlases, paperbacks for the beach, well-loved cookbooks, DVDs, and much more await you at the Jewish Community Center's Used Book Sale, August 24-28, 2014, Staenberg Family Complex Arts & Education Building, 2 Millstone Campus Drive. Proceeds from the sale benefit the Roswell and Wilma Messing Cultural Arts and Education Department. "Bag Day" on the last day of the sale is quite a bargain, although sometimes the children's books have already been well picked through.
Schedule
Sunday, August 24, 2014, 10 am to 5 pm: Preview Day
$10/person (free for ages 16 and under)
Monday-Wednesday, August 25-27, 2014. 10 am to 7 pm
FREE admission
Thursday, August 28, 2014, 10 am to 4 pm
FREE admission. Bag Day (fill a provided bag for only $5).
Donations
Do you have books to donate to the sale? Books may be dropped off at the Jewish Community Center Arts & Education Building. Please limit drop off at this location to one box or less. You may also drop books off at H. F. Epstein Hebrew Academy located just minutes from the Jewish Community Center on 1138 Warson Road. All donors should report to the school office where you can meet with a building and grounds staff member who will assist you in unloading your books. Drop Off Hours at H.F. Epstein Hebrew Academy through August 15 are Monday through Friday: 9 am to 4 pm.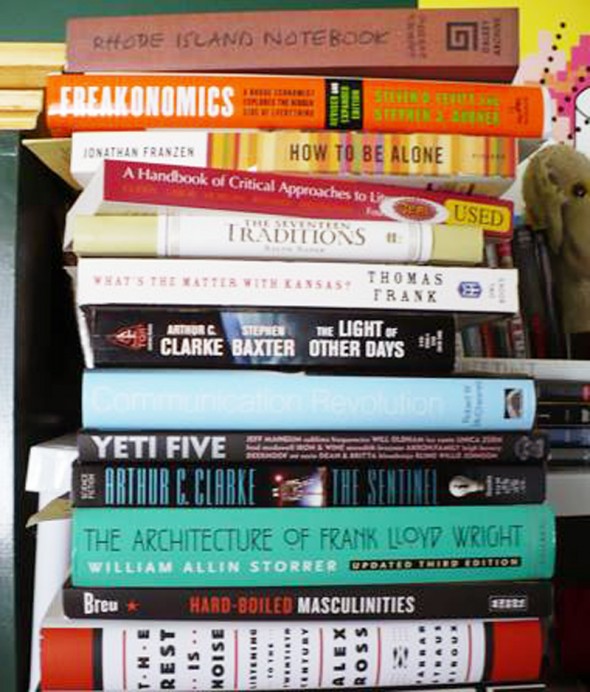 Photo: Jewish Community Center