The Used Book Sale at the J is one of my favorite sales of the year. In the past, some of the great family friendly items that I have discovered are out-of-print children's books, newer beginning readers and board books, unused sticker books, massive atlases, piano scores, children's dictionaries, old textbooks with fascinating drawings that are excellent for art projects, cookbooks, kids joke books, and much more. The bargain priced items vary of course from sale to sale, but you never know what you will find.
The volunteers are very helpful and the sale is well organized. Be sure to keep an eye out for books underneath the tables as some of that stock does not get looked through as often. Plastic bags are provided but feel free to bring your own sturdier bag in case you end up with more than an armful of books. I have also seen friendly volunteers help Moms if they have a squirmy or non-stop chatty child or need assistance loading their car.
Proceeds from the sale benefit the Roswell and Wilma Messing Cultural Arts and Education Department.
Details about the event:
Jewish Community Center
Staenberg Family Complex Arts & Education Building
2 Millstone Campus Drive
FREE parking in lot
Sunday, February 1, 2015
Preview Day, 10 am to 4 pm
Admission $10/per person (free for ages 16 and under)
February 2, 3, and 4, 2015
FREE admission, 10 am to 7 pm
Thursday, February 5, 2015
FREE admission, Bag Day (Fill a bag for $5–bag provided)
10 am to 6 pm
Questions? Call 314.442.3169.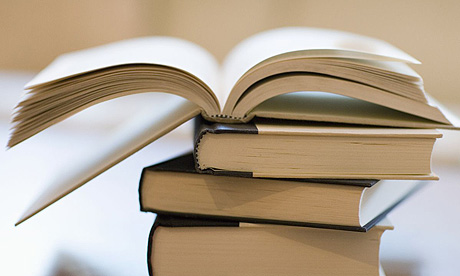 Have books to donate?
Books may be dropped off at the Jewish Community Center's Arts and Education Building. Please limit drop off at this location to one box or less. You may also drop books off at H. F. Epstein Hebrew Academy located just minutes from the "J" on 1138 Warson Road. All donors should report to the school office where you will connect with a building and grounds staff member who will assist you in unloading your books.
Drop Off Hours at Epstein Hebrew Academy:
School Hours (August 18 – May 20)
Monday – Friday: 9 am to 4 pm
Volunteers needed!
In preparation for the bi-annual Used Book Sales, volunteer markers are needed at Epstein Hebrew Academy to work on Tuesdays during the day. Volunteers will be trained and there is no heavy lifting. Volunteers can work a full shift or only a portion, 10 am to 3 pm. If you have any questions or wish to volunteer, please contact Zelda Sparks, 314.442.3169.
Photos: Shutterstock and Janis Christie/Getty Images