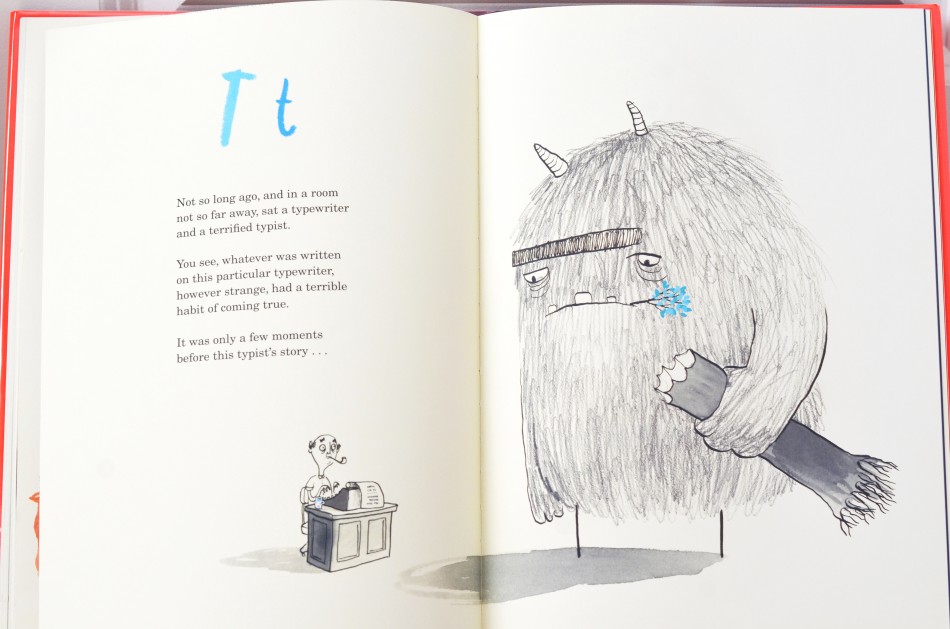 My seven year old's latest love is Oliver Jeffers's beautiful and humorous book, Once Upon an Alphabet: Short Stories for All the Letters. Although the book celebrates the alphabet which might lead you to buy this for your toddler, the clever words chosen for each letter of the alphabet and the at times dark and quirky tales that celebrate them, make this book more engaging for elementary school age children or adults. You will adore the funny, quirky, and dramatic conclusions to the adventures of an astronaut who is afraid of heights, a rival who burns a bridge (that he needs to get back to his side), a cup who dreams big, a boy who grows old waiting forever, a king who forgets his keys, a puzzled parsnip who just doesn't get his true being, a terrible typewriter that makes what is written on it come true, and much more. The exquisite and expressive illustrations bring the stories alive, capturing emotions in a dreamy, surprising, brilliant, and Edward Gorey-esque spirit. My daughter is fascinated by the subtle ink and watercolor drawings.
We've enjoyed other Oliver Jeffers books as well–the Hueys series and The Incredible Book Eating Boy are some of our favorites. Oliver Jeffers is a smile inducing and poignant writer, artist, and all around insight-instigator. Learn about his projects on his web site, Oliver Jeffers World, and his store (limited edition prints, books, and more).
Here are some photos of Once Upon an Alphabet: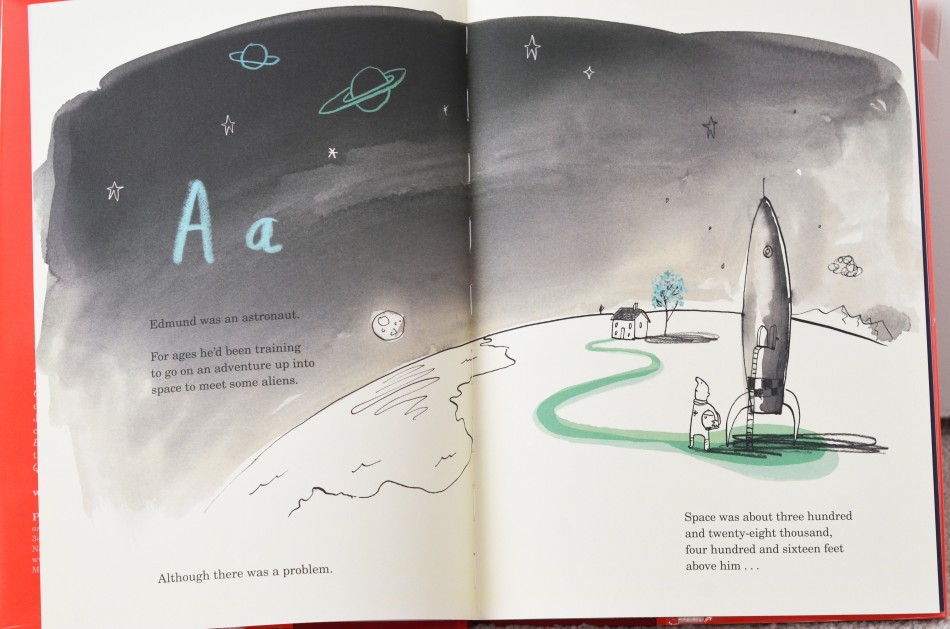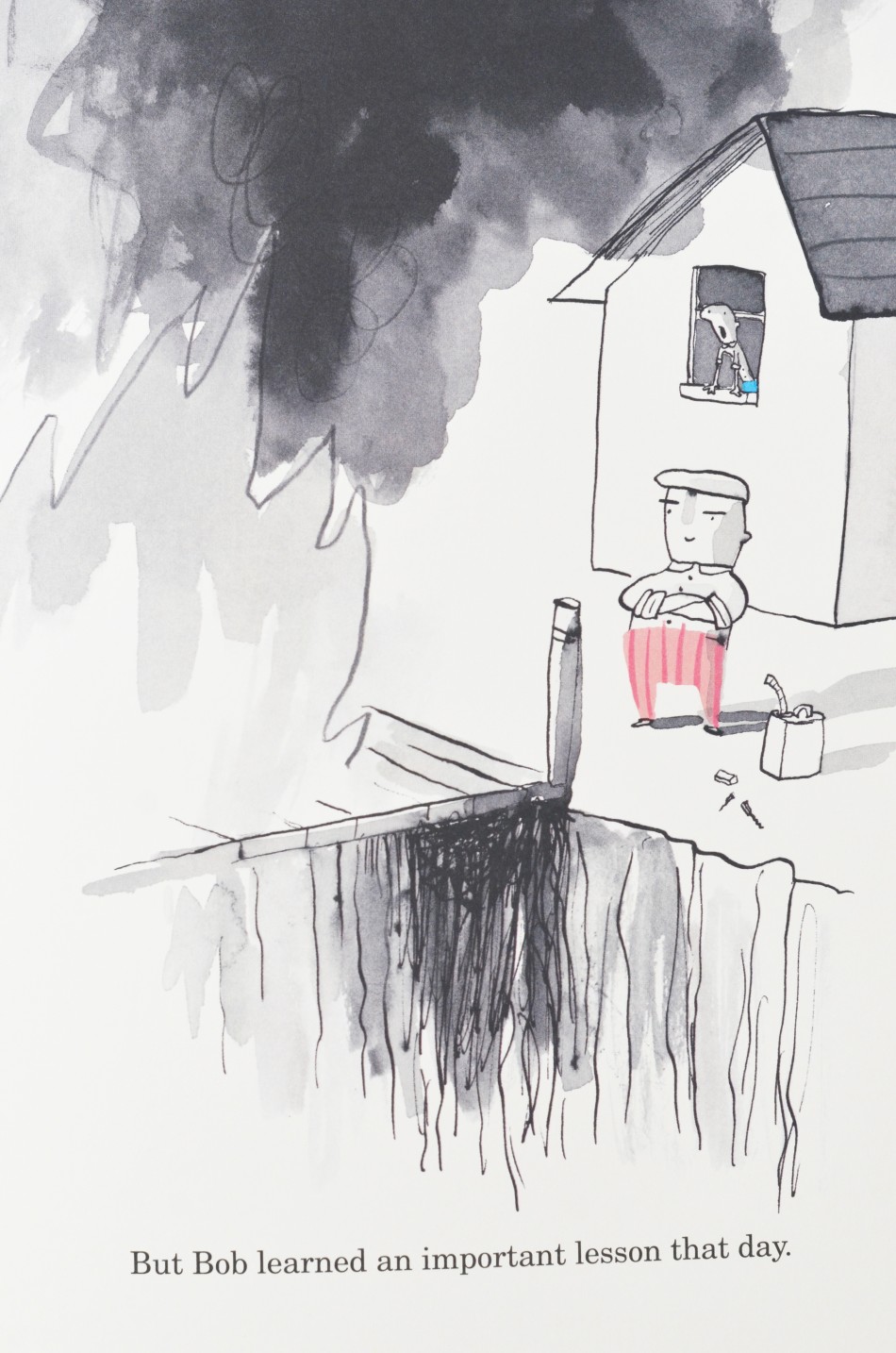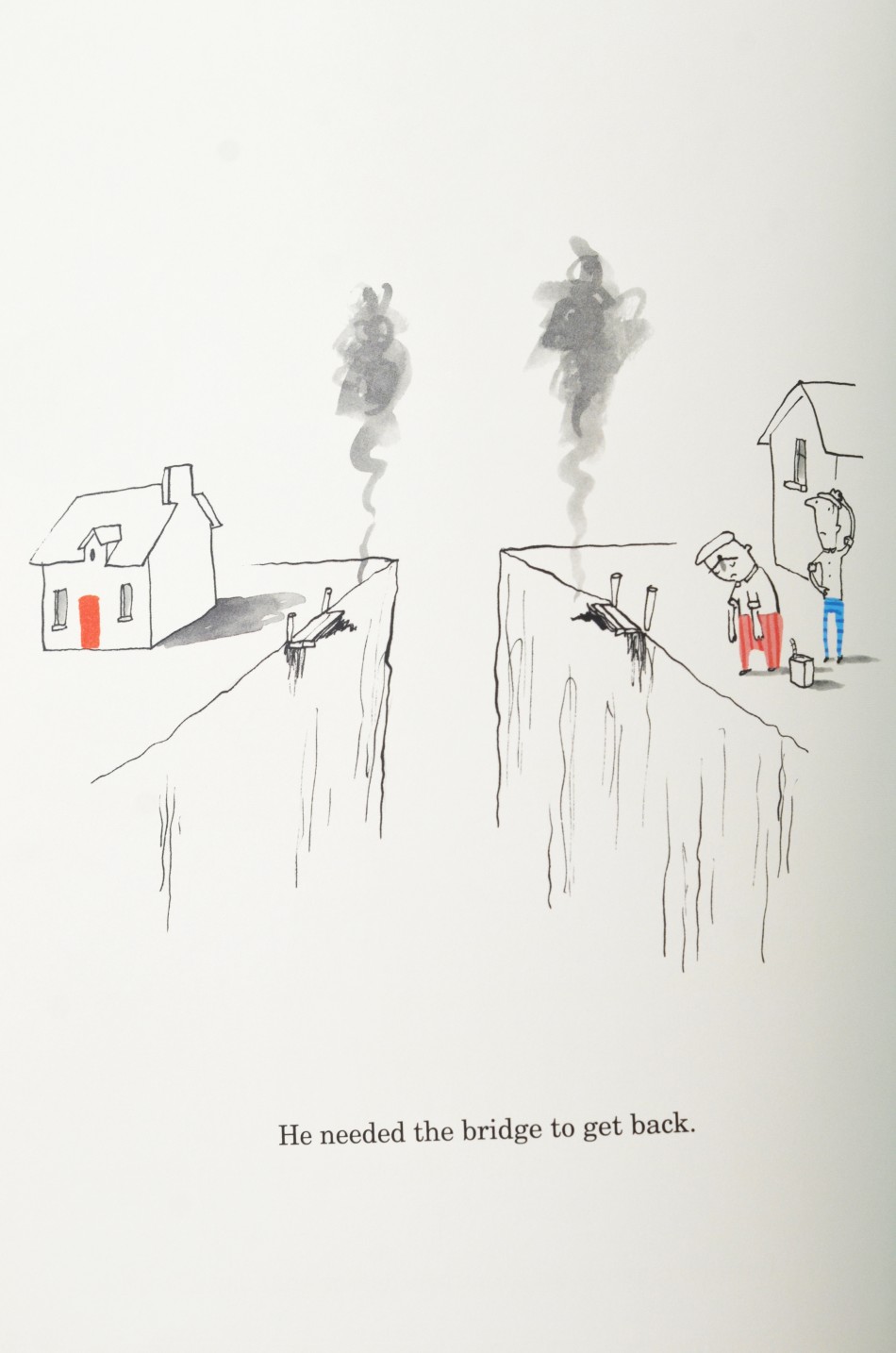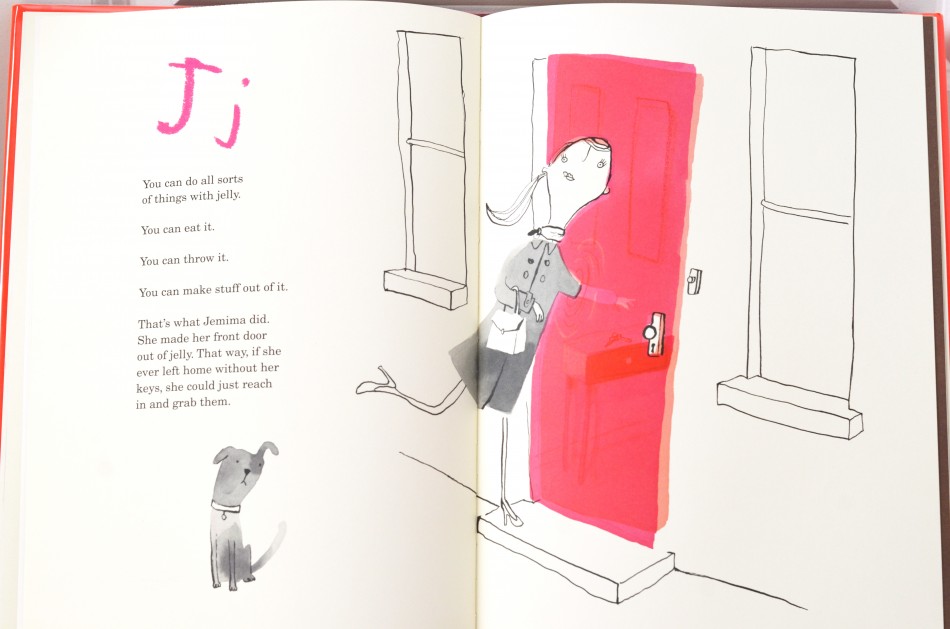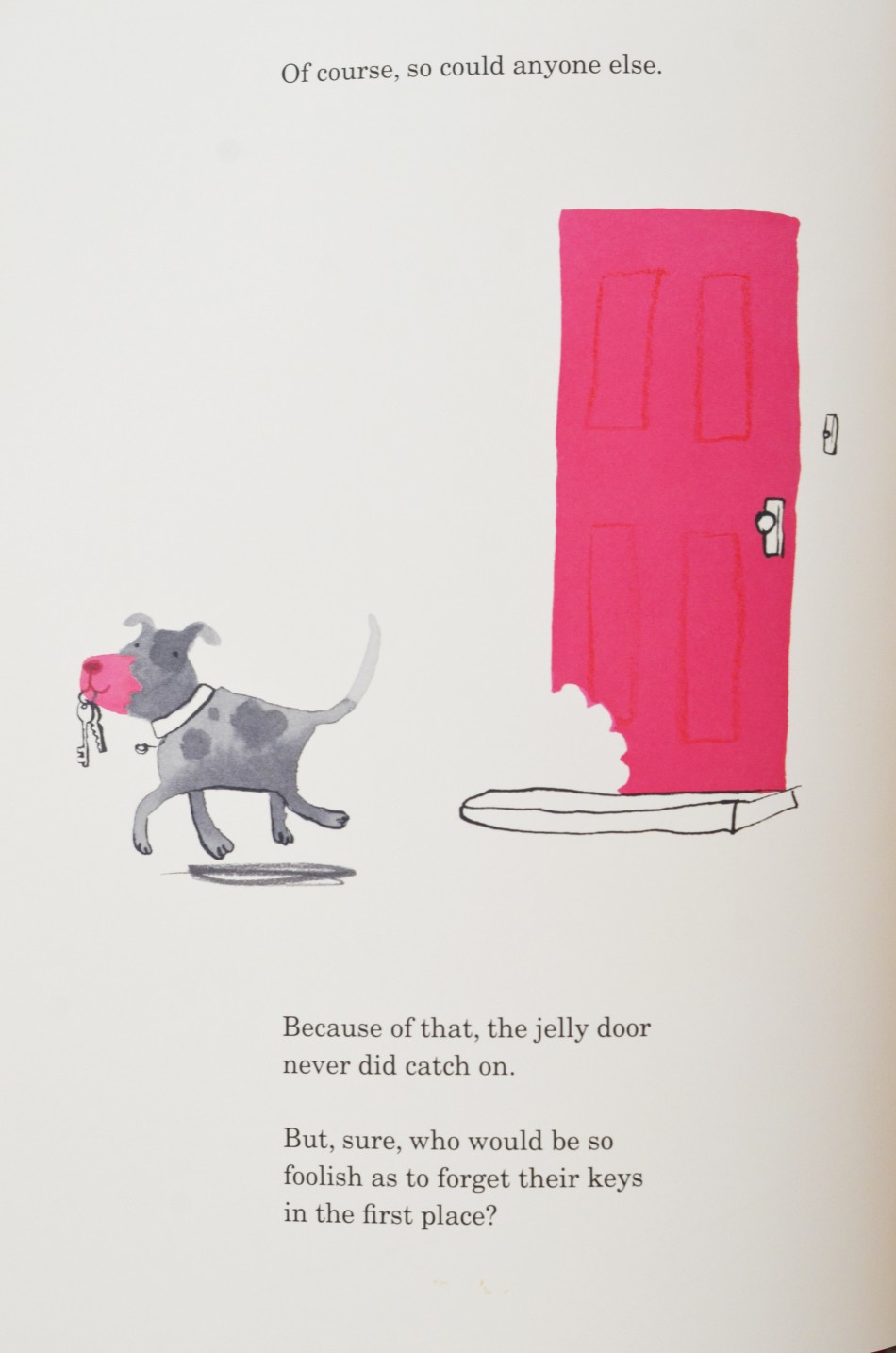 Here are some views of the wonderfully drawn expressions: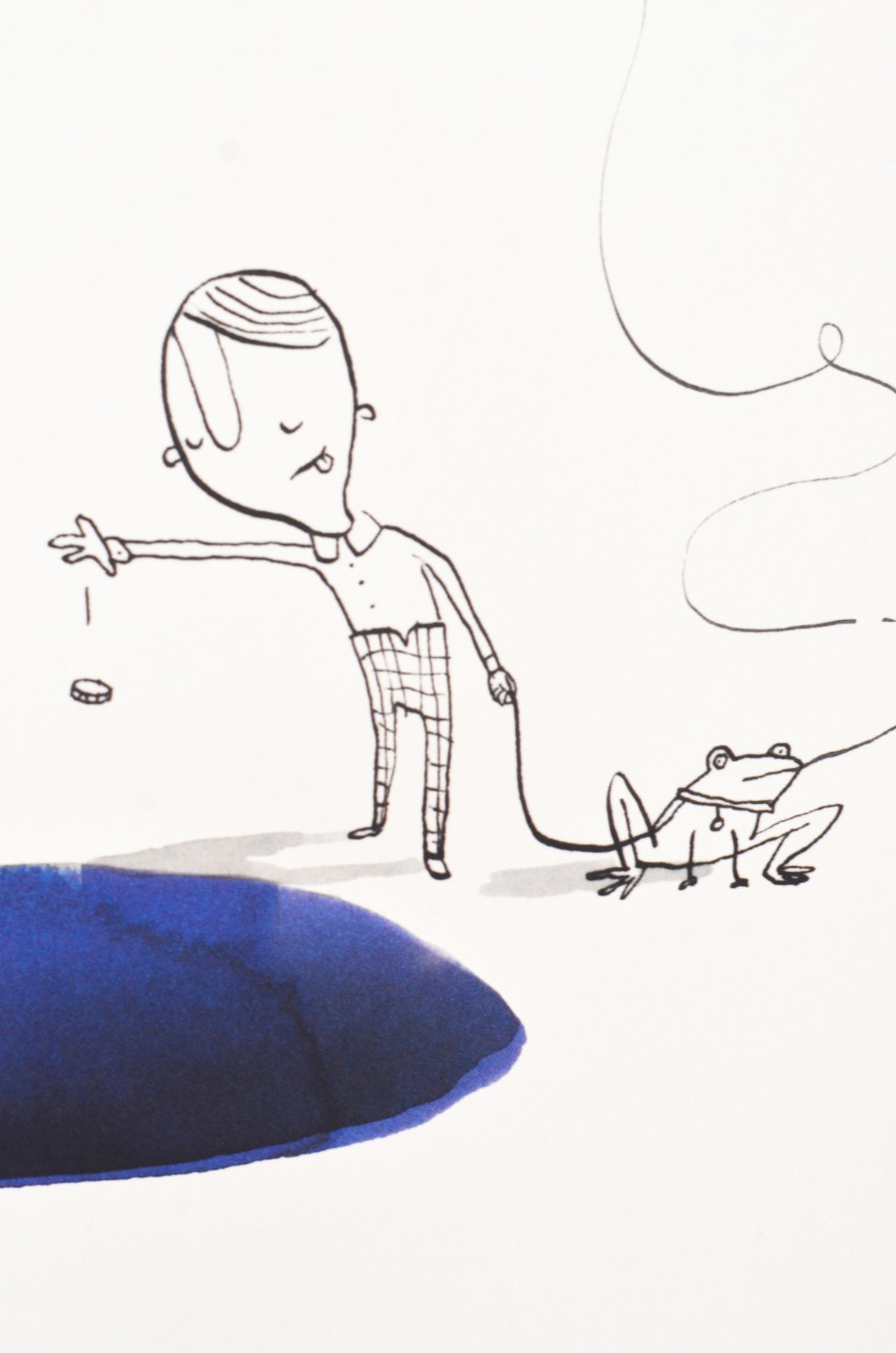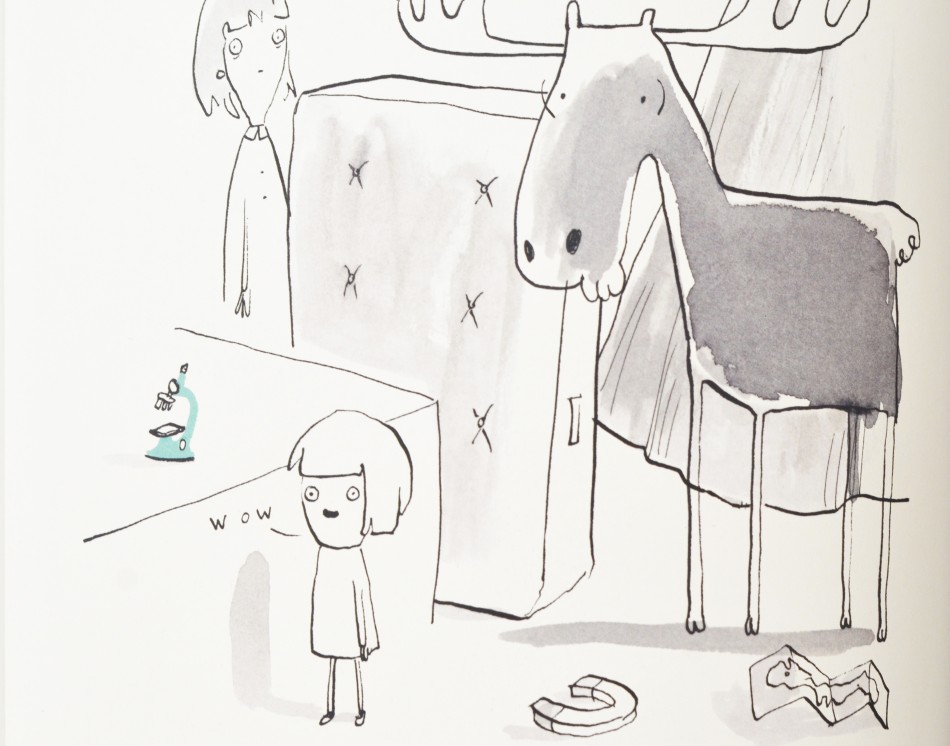 Interview with Oliver Jeffers about Once Upon An Alphabet on NPR.