What is perfect?
Although my 7-year-old often craves to achieve that imaginary ideal and has had her share of running to get the white out, erasing through her paper, or crying through an assignment, as she grows, she is beginning to become comfortable with the imperfect. We talk a lot about process, how even machines have variances, how "perfect" can be boring, how doing your best at any particular moment is all you can do, how famous musicians and dancers still have to practice every day, and how letting go of trying to reach "perfection" means opening yourself up to taking chances and maybe even discovering something new while doing something wrong. Both my husband and I also try to regularly acknowledge making mistakes every day (e.g. I burned the bacon again… oh well. Time to start over!) and demonstrating how to adapt to situations.
I'm not sure how much of these heart to heart talks seep into her head, but what has made a huge positive impact recently are children's books about making mistakes, creative thinking, perception, and inventors.
Here are some picture book recommendations for your young perfectionist: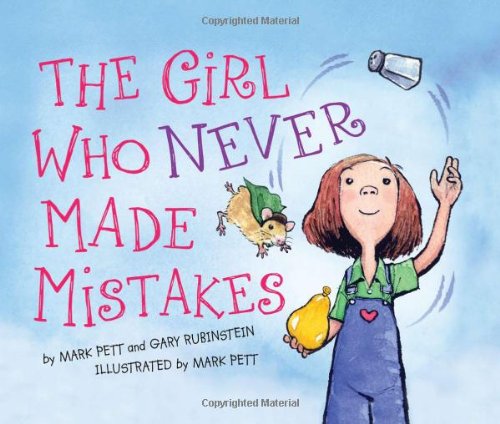 The Girl Who Never Made Mistakes  |  By Mark Pett and Gary Rubinstein
A great story about a girl who is known for her error free life. When she makes a very public mistake during a school talent show, her humorous recovery is both reassuring and a welcome relief!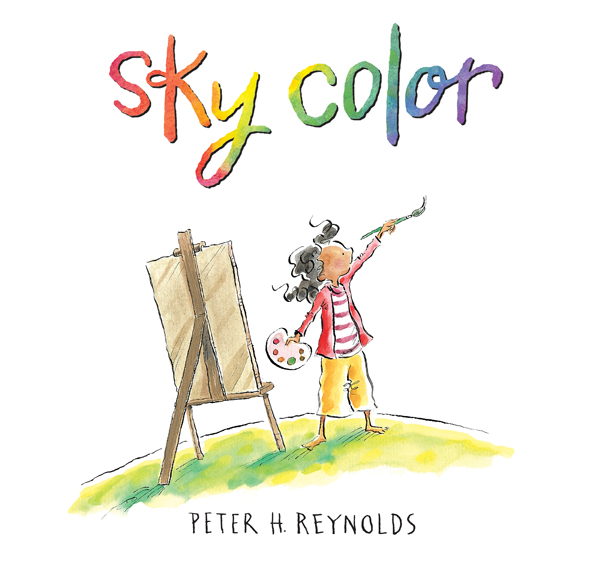 Sky Color  |  By Peter H. Reynolds
Young perfectionists will enjoy reading about Marisol, a girl who is so confident in her art abilities but surprisingly is faced with not having the color blue to paint the sky in a school mural. After some thought, Marisol eventually is able to see the sky as more than just blue.
A classroom guide to Sky Color from Peter H. Reynolds.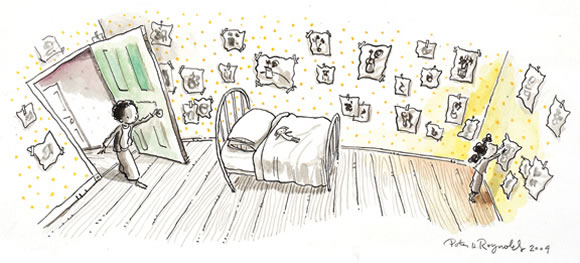 Ish  |  By Peter H. Reynolds
Another sweet book from Peter H. Reynolds, Ish presents a frustrated boy who crumples up all his artwork that isn't perfect. When he learns that his sister has been saving all of his "bad" artwork and has put them up on her bedroom walls, he begins to free himself from perfect expectations and embraces the "ish" of his artistic renditions.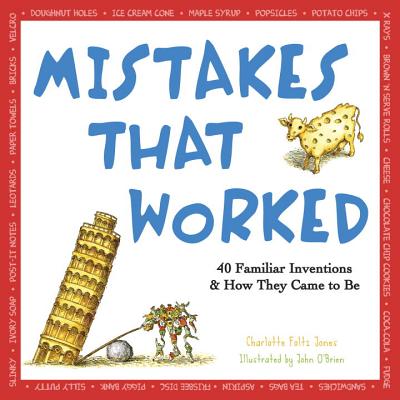 Mistakes That Worked  |  By Charlotte Jones
Popsicles, potato chips, Silly Putty, Velcro, chocolate chip cookies, and many other familiar items are fascinating examples of how unintentional mistakes and experimentation evolved into wonderful inventions. Mistakes That Worked offers forty of these entertaining tales.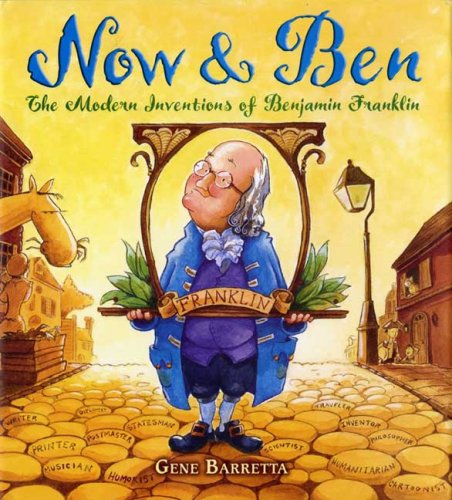 Now & Ben: The Modern Inventions of Benjamin Franklin   |  By Gene Baretta
This colorful book gives children a fun look at the enormous number of inventions and talents Benjamin Franklin shared with the world as a writer, printer, diplomat, musician, humorist, scientist, postmaster, and more. While not necessarily "mistake" oriented, the story values creativity, persistence, and experimentation.
More inventor books from author and illustrator Gene Baretta.
Happy reading! (Now go make some mistakes!)
Top photo: Bryan Smith, Freelance, NY Daily News