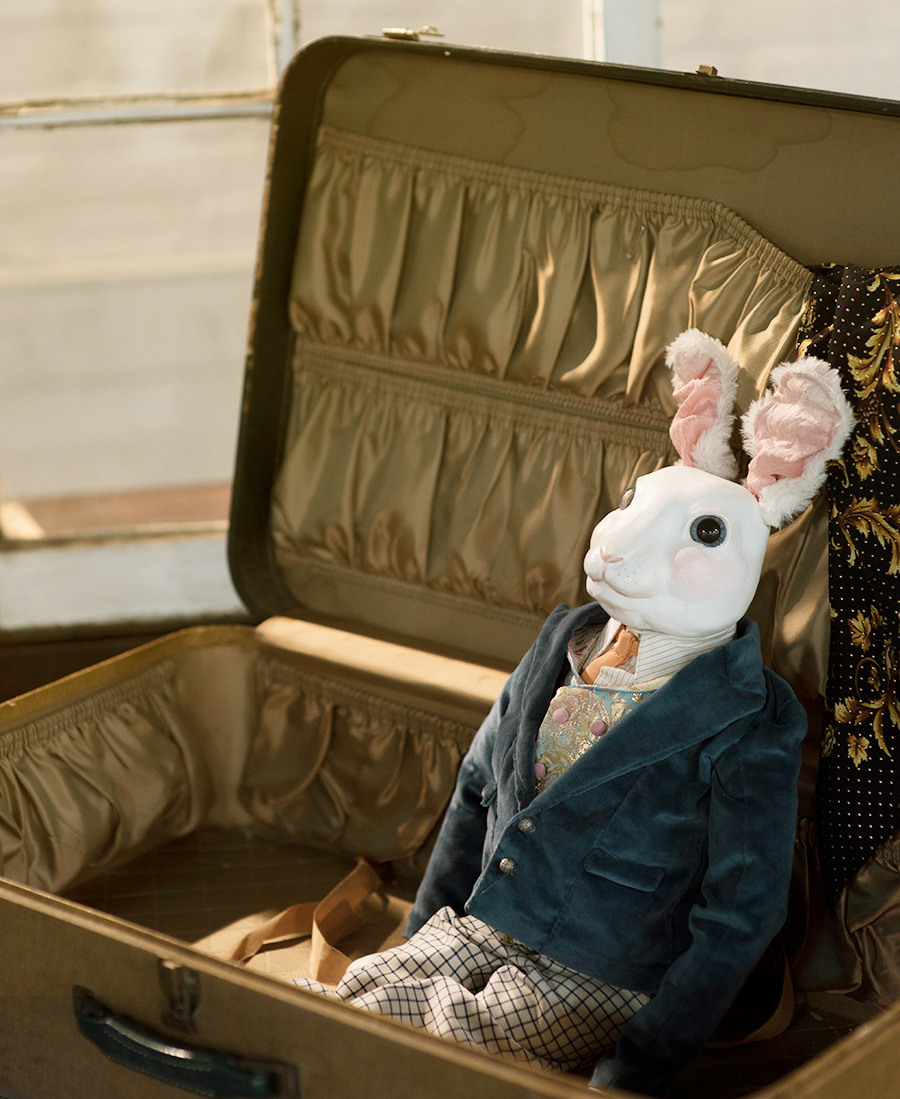 "Open your heart. Someone will come. Someone will come for you. But first you must open your heart."
— Kate DiCamillo, The Miraculous Journey of Edward Tulane
If you are a fan of the early chapter book series, Mercy Watson, you know author Kate DiCamillo's vivid characters and settings, humor, and ability to find subtle poignancy in just about anything. Her novels for older kids quietly, yet fearlessly breathe life and honestly grab it in such a way that both youth and their parents can be intrigued and entertained. Because of Winn-Dixie, The Tale of Despereaux, and The Miraculous Journey of Edward Tulane are some of her award winning works.
St. Louis's Metro Theater Company brings the novel, The Miraculous Journey of Edward Tulane, to the stage (adapted for the theater by Dwayne Hartford) in a new family friendly play. The open to the public performances are Dec 9-30 at the Missouri History Museum, Lee Auditorium. The play, which explores love, family, friendship, and adventure, is 70 minutes, and best enjoyed by families, adults, and children (age 7 or second grade and up).
Edward Tulane is a toy rabbit who cares for nobody but himself. Ripped from the arms of the little girl who adores him, this privileged toy rabbit is thrown into a life-changing adventure. From the depths of the ocean to the top of a garbage heap, Edward discovers
what it means to love others on his extraordinary journey home. With themes of family, home, and redemption, this play is the perfect way to celebrate the warmth of the holiday season.
The Miraculous Journey of Edward Tulane is the winner of the Boston Globe Horn Book Award for children's fiction and Parents' Choice Award for fiction. It was a finalist for the Quill Awards for children's chapter books, and named U.S. National Education Association "Teachers' Top 100 Books for Children." The New York Times Book Review said, "Perhaps no other current American children's book writer has appeared on the scene so quickly or so brightly as Kate DiCamillo… The Miraculous Journey of Edward Tulane, may well be her best."
Metro Theater Company Education Guide for Edward Tulane
St. Louis Public Radio feature, December 9, 2016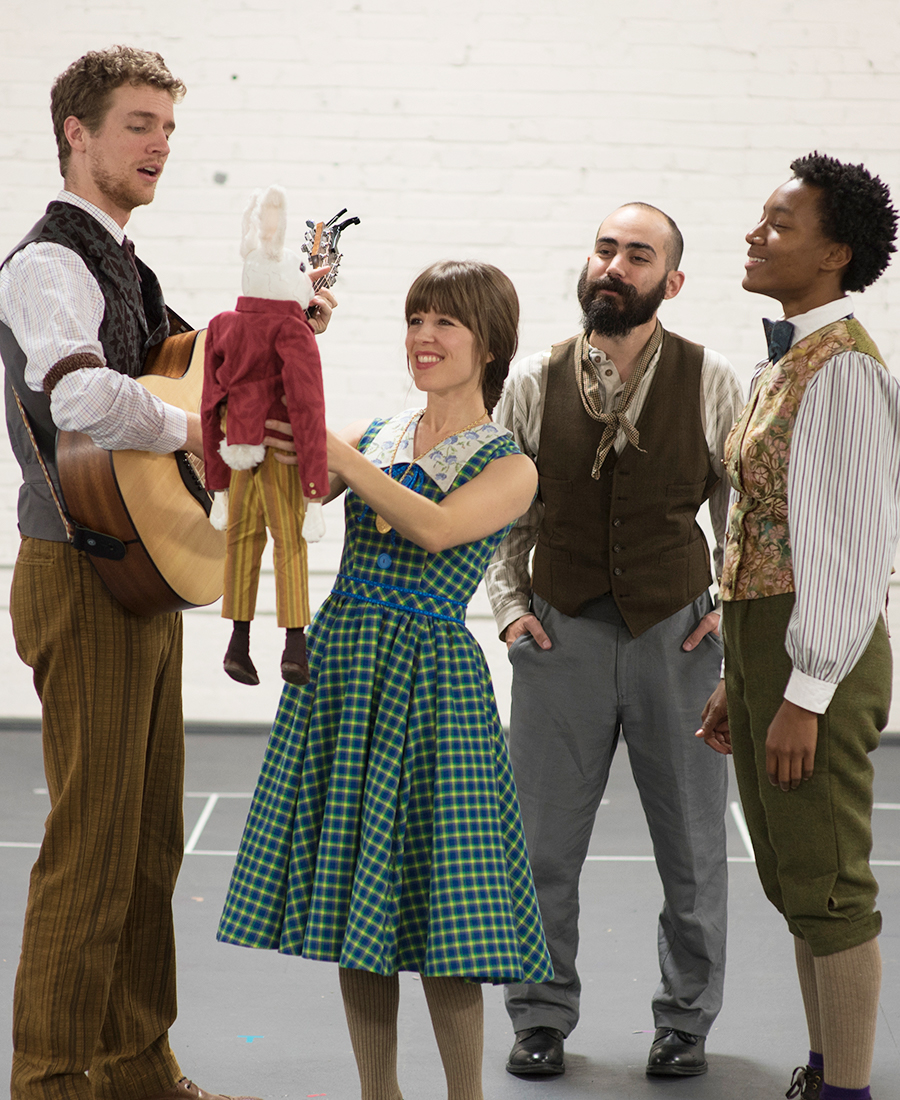 Ticket Information
Performances
December 9, 2016 at 7 pm
December 11, 2016 at 1 pm and 4 pm
December 16, 2016 at 7 pm
December 18, 2016 at 1 pm and 4 pm
December 26-30, 2016 at 2 pm
Missouri History Museum (Lee Auditorium)
Lindell Boulevard and DeBaliviere Avenue in Forest Park
Tickets $20 adults; $16 students, seniors, and military; $14 Missouri History Museum members, groups of 10 or more
Buy online or call 314.932.7414, ext 106.
About Metro Theater Company
Since 1973, Metro Theater Company has been creating accessible sensory productions that respect young people's intelligence, tell compelling stories, stimulate curiosity and provoke thoughtful reflection. The Company has reached a total audience of more than two million and has a national reputation for excellence in the field of professional theater for young audiences. Metro Theater Company has received major honors and awards, both locally and nationally, and has 15 consecutive years of support from The Shubert Foundation and 31 years of funding from the National Endowment for the Arts.
Photos: Metro Theater Company