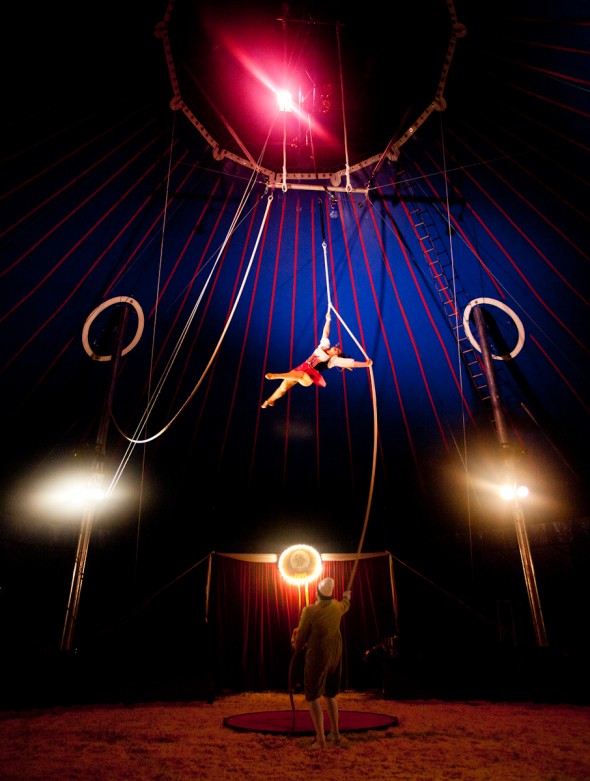 Remember beloved Nino the Clown from Circus Flora performances? See him and the entertaining Zoppè Family Circus at the 2014 Florissant Valley of Flowers Festival, Friday, May 2 at 7 pm and Saturday, May 3 at 11 am, 2 pm, and 5 pm. Look for the Big Top located at Florissant Valley Park at the James J. Eagan Center, Parker Road and Waterford Drive. Free admission to all performances. For more information, call the Florissant Civic Center Box Office, 314.921.5678.
The Zoppè Family Circus welcomes guests into the intimate 500 seat tent (no seat is further than 20 feet from the action) for a one-ring circus that honors the best history of the Old-World Italian tradition. Starring Nino the clown, the circus is propelled by a central story that feature acrobatic feats, equestrian showmanship, cainine capers, clowning, and plenty of audience participation. Giovanni Zoppè, the sixth-generation circus performer who plays Nino, says the show aims higher than what passes for circuses these days. "We try to touch every emotion during the show," he says. "They'll laugh, they'll cry, and they'll feel for the characters. It's more of an event than a show."
The Zoppè Family Circus emerged from humble beginnings more than 160 years ago to become one of the legendary circuses in all of Europe.
See these wonderful photos of the Zoppè Family Circus from Jeffrey Basinger.
Learn more about the Zoppè Family Circus: