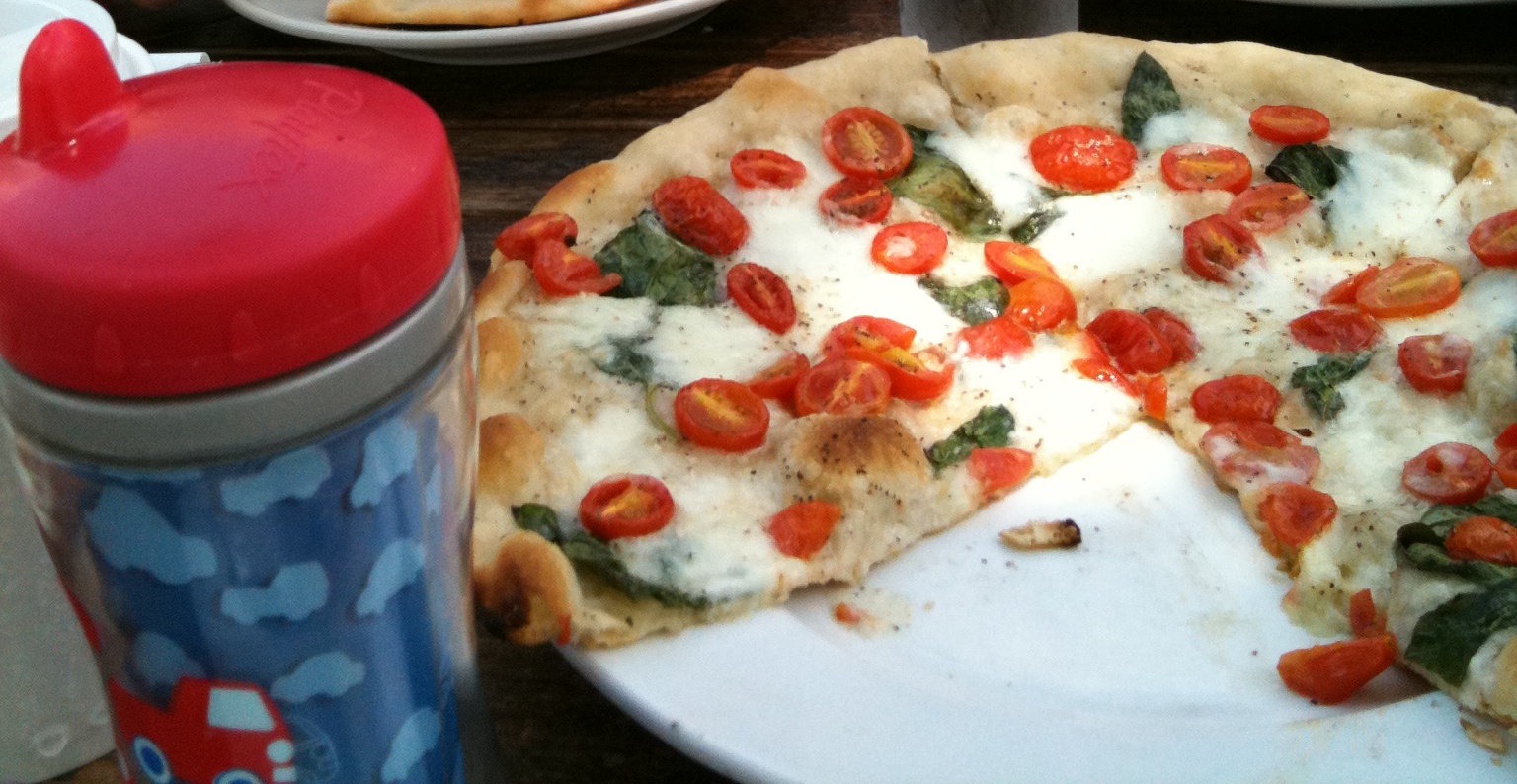 Katie's Pizzeria in Clayton is a little gem of a restaurant. Perfect for those post-Zoo trips, when you're out and about by yourself (what?!), or for date nights. The food is excellent. On our two visits, favorites were the prosciutto spring rolls (prosciutto wrapped around roasted vegetables and cheese), insalata mista (triple check with your waiter if you're allergic to pine nuts–they seem to make their way into all of the salads), Katie's caprese, the Margherita pizza, fennel sausage and leek pizza, and the wild mushroom pizza. The crust here is heavenly. It's very Northern Italian with a bit more grease and crunch.
Only odd thing about the menu is that they don't serve sparkling water which is such an Italian pizza/salad combo staple.
Seating inside is funky/elegant/eclectic (think a more pared down and less OCD Anthropologie) and the service is friendly. Outdoor seating when it isn't too hot is nice even though it's on a busy street. We saw several other families with small children there during lunch and early dinner.
The restrooms don't seem to be air conditioned though and are a little on the messy side. You may want to have those wipes handy!
Oh, and an odd note of warning: check your chairs when your little ones sit in them. We found one that had a sharp metal piece sticking out where the arm rest pad should have been. I guess that styling element was more Goodwill than "vintage."