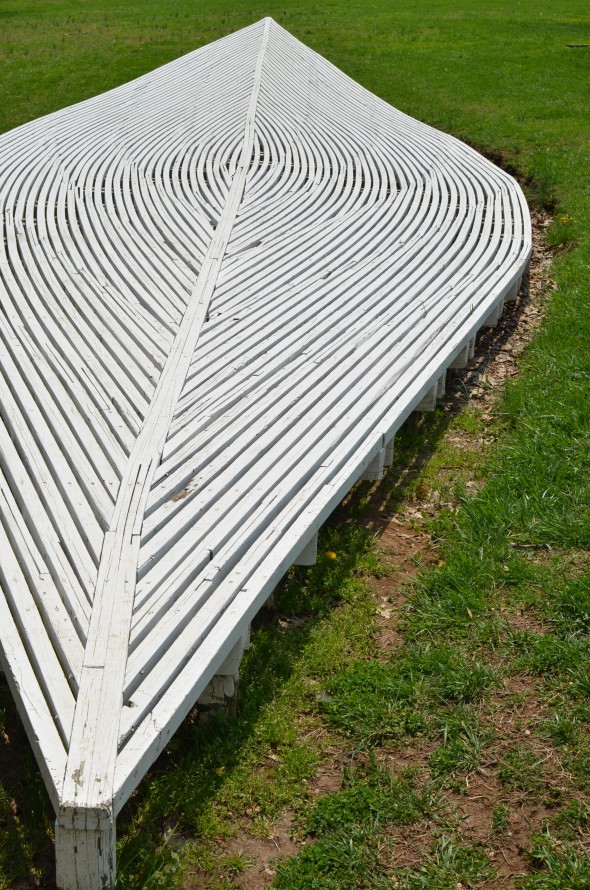 Art Fair at Laumeier Sculpture Park celebrates its 25th anniversary this May 11, 12, and 13, 2012. Stroll, shop, eat, and play at this nationally acclaimed fine art and craft fair. Enjoy browsing a variety of original ceramics, fiber/textiles, glass, jewelry, mixed media, painting, photography/digital, printmaking/drawing, sculpture, and wood pieces. In addition to seeing the Art Fair booths, your kids can enjoy hands on art activities at the Creation Location, concessions, live performances, and of course the extensive outdoor sculptures located throughout the park.
Friday, May 11  |  6 to 10 pm
Saturday, May 12  |  10 am to 8 pm
Sunday, May 13  |  10 am to 5 pm
12580 Rott Road, St. Louis, MO 63127
Admission
$8 for ages 12 and up
$5 for ages 6 to 11
Laumeier Sculpture Park members are free
Creation Location
The Creation Location area of the Art Fair offers art projects for kids on Saturday, May 12 and Sunday, May 13. This year's fun projects include "Scenic Shades," "Striking Structures," and "Wind Spinners." On Saturday at 3 pm, be sure to see the entertaining Joe the Juggler and on Sunday at 1 pm, experience the world percussion ensemble, Joia. Both performances take place at the Creation Location.
Concessions
Kid friendly food for sale includes Ben & Jerry's ice cream, tacos, egg rolls, hamburgers, nachos, funnel cakes, soft pretzels, kettle corn, shaved ice, pizza, and more.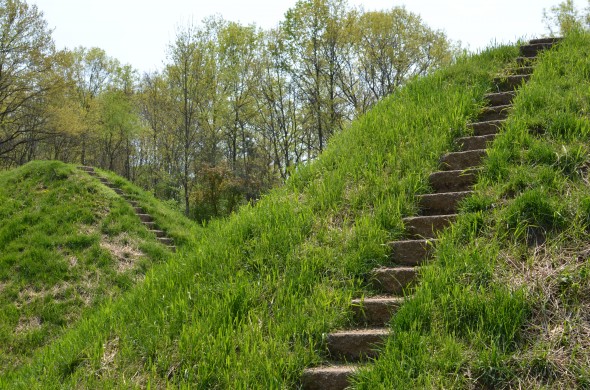 Tips
* If you want to avoid the lines, try to attend on Saturday. Parking is easier and there are fewer children at the Creation Location area.
* Become a member of Laumeier Sculpture Park to help support this worthy nonprofit and to receive complimentary Art Fair admission. Be sure to check if your employer offers a matching gift program to increase your donation.
* Concession lines can get long, especially on Sunday (Mother's Day), so plan in advance before your kids or spouse has a hunger meltdown.
* The park is large. Remember to bring your cell phones or designate a meeting point before you start exploring the grounds.
* Pets and outside food or drink are not allowed during the Art Fair.
* Encourage your children to find art at the Fair that they like. At many of the booths, the artist is present and ready for questions. Encourage your child to ask about the art making process or what the art means to the artist. Painter Chris Vance from Iowa (booth 10) looks like he may have some conversation starting pieces appealing to youth.
* As tempting as it might be, please do not climb on the sculptures at the park.
* Strollers are a little challenging to navigate on the grass throughout the park, so consider bringing your infant or toddler in a baby sling.
* 2012 Artist List
* 2012 Art Fair brochure (includes Art Fair grounds layout)
* Site map of Laumeier Sculpture Park
Questions? Contact artfair@laumeier.org or call 314.615.5278.
Read my related article, "How to play at Laumeier Sculpture Park," on St. Louis Sprout & About's site.
Photos: Jennifer Lin