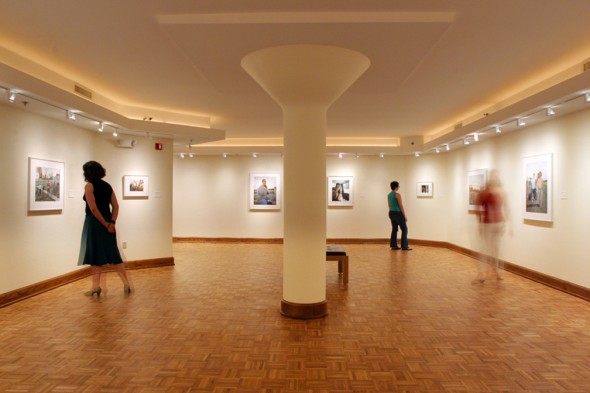 Enjoy "Summer Craft Days for Kids" at the Sheldon Art Galleries, Saturdays through August 9, 10:30 am to 12:30 pm. Children 3 years old through teens can create crafts and participate in a scavenger hunt in the galleries. Suggested donation is $3 per child for crafts. Admission to the galleries and scavenger hunt are free.
Crafts may include necklaces, bracelets, lanyards with washers and nuts, buttons with paint markers, key chains with beads and plastic cording, and muffin cup flowers.
While you're there, be sure to view the exhibition, "The City at 250: A Citywide Celebration in Photography." The show features 100 photographs drawn from a citywide photo contest organized by the Sheldon Art Galleries and the St. Louis Beacon. Amateur photographers, professionals, and children were invited to send in photos in the categories of places and architecture, neighborhood and events, and people.
Questions? Contact the Sheldon Art Galleries at 314.533.9900.
Photo: The Sheldon Art Galleries