Looking for something FREE to do this weekend? Here are a few of my favorites.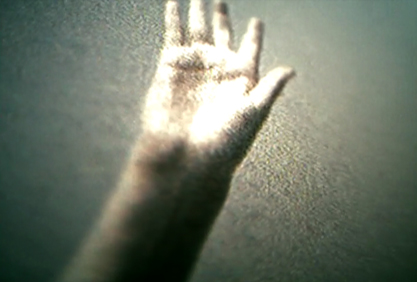 Ann Hamilton's Stylus piece at the Pulitzer Foundation for the Arts |  Opening reception Friday, July 9 at 5 pm OR Saturday, July 10, 10 am to 5 pm*
I have yet to read anything that makes much cohesive sense as to what this work is really about so just go and experience it in person. Ann Hamilton is an internationally known artist whose multi-media installations have addressed ideas of process, time, place, and voice among other themes. There is always something startlingly evocative, beautiful, and memorable about all of her work. The opening reception is the evening of July 16 but the exhibition runs through January 22, 2011. Read more about Stylus at the Pulitzer Foundation for the Arts blog (shared with the Contemporary Art Museum St. Louis).
The Pulitzer Foundation for the Arts hours and location information
*The Pulitzer Foundation for the Arts is only open Wednesdays and Saturdays to the public.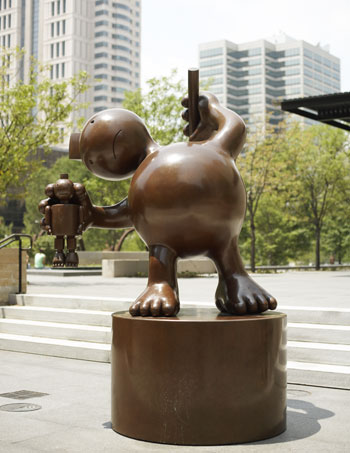 Citygarden Fabulous Flamingo Festival | Saturday, July 10, 2 to 4 pm (not good for those with afternoon nappers unfortunately!)
If you want somewhere to cool off, St. Louis's Citygarden is the perfect place. Clean designs, beautiful and playful fountains, sculptures, and fun people watching, this park area/sculpture garden is great for kids and adults. In celebration of its first birthday, Citygarden presents its very own "Flamingo Festival," filled with a costume parade and contest (come dressed as a flamingo), prizes, refreshments, story tellers, live music, and a stilt walker. Note: the nearby cafe, The Terrace View, is super convenient, has great service, and is reasonably priced. Too bad the food is so blah.
Read about Tom Otterness's sculpture and other works in the garden.
Citygarden hours and location information
Tilles Park Children's Playground |  10 am to 8 pm daily
Tilles Park has a wonderful children's playground and a water spray park. There are two separate age appropriate playground structures, a swing set, lots of objects to climb on, pretty clean bathrooms, outdoor musical instruments, a sand box, and some seating areas. The water spray park area is excellent for hot days. Just don't forget towels and lots of sunscreen. There are limited shady areas in the children's park. Ample parking is a plus.