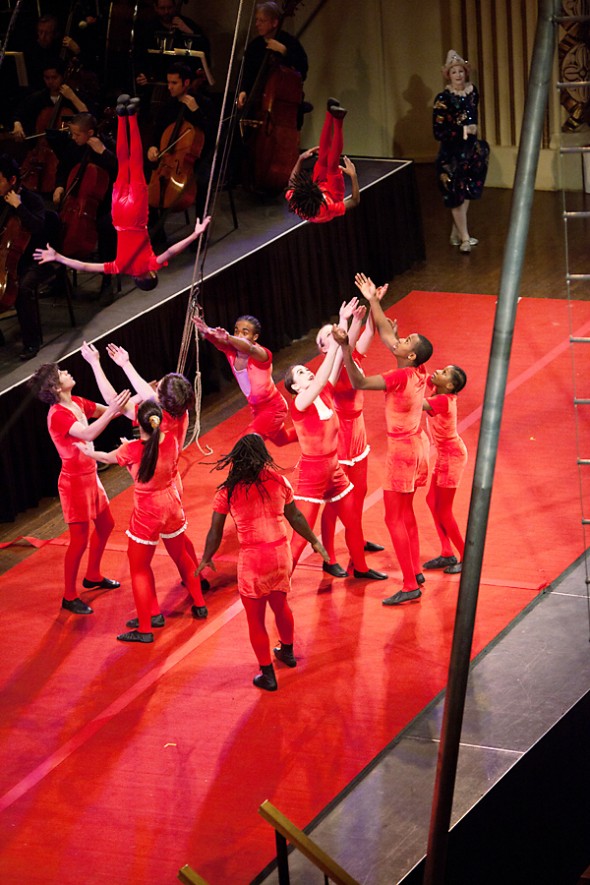 Circus Flora performers including the high-wire walking Flying Wallendas, the St. Louis Arches, foot jugglers, and trained house cats join the world renowned St. Louis Symphony in holiday performances, December 14-16 at Powell Hall.
The concerts are based on Dylan Thomas's poem, "A Child's Christmas in Wales." Alastair Willis conducts this entertaining concert with a circus twist. The performance is approximately two hours long with one intermission.
Friday, December 14, 2012 at 7 pm
Saturday, December 15, 2012 at 7 pm
Sunday, December 16, 2012 at 2 pm
Powell Hall, 718 N. Grand Blvd., St. Louis
Tickets $35 to $80
For more information or to purchase tickets by phone, call 314.534.1700.
Parking and directions to Powell Hall.
Photo: St. Louis Symphony