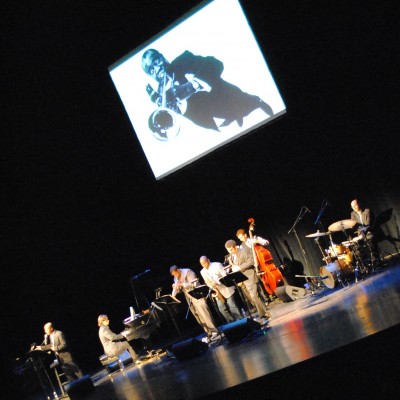 What are you doing on Sunday, October 7, 2012? We are so lucky in St. Louis to have many quality, family friendly arts events to choose from this Sunday. Join in the fun and enjoy visual art, dance, jazz, or classical music!
Visual arts open studio at COCA
Sunday, October 7, 2012, 1 to 3 pm
524 Trinity Avenue, St. Louis, MO 63130
$8
Children (3+) explore collage, book art, watercolor, and paper maché under the guidance of COCA's visual arts instructors. Children under 6 must be accompanied by an adult.
hip hOZ performance at COCA
Sunday, October 7, 2012 at 1:30 pm and 3:30 pm
524 Trinity Avenue, St. Louis, MO 63130
$16 to $20
COCA presents the world-premiere of this original production that takes audiences on a high energy, hip-hop adventure down the yellow brick road. Created by international hip-hop sensation, and COCA's own, Redd Williams, hip hOZ features innovative choreography to mash-ups of classic and contemporary music. Tickets are almost sold out as of October 4, 2012.
Get Hip! Jazz St. Louis Youth Concert at Touhill Performing Arts Center
Sunday, October 7, 2012 at 2 pm
One University Boulevard, St. Louis, Missouri 63121
FREE (no tickets needed)
Presented by Jazz St. Louis, Get Hip! is a fun, interactive introduction to jazz that illuminates the art form's cultural origins, concepts about improvisation and creative self-expression, and explores the role and responsibility of each individual member of the jazz ensemble and how they all must work together. Instrument "petting zoo" and face painting begins at 1 pm in the lobby.
St. Louis Symphony Family Concert: Green Eggs and Ham at Powell Hall
Sunday, October 7, 2012 at 3 pm
718 North Grand Boulevard, St. Louis, MO 63103
$12 to $17
This 45 minute interactive performance features a theme of "trying new things," something everyone needs help with! The first half of the concert includes music by Copland, Reich, and Ives and encourages the audience to join in with clapping, rhythm patterns, and singing. The second half of the concert brings the famous book Green Eggs and Ham to life, with words by Dr. Seuss, music by Rob Kapilow, actor Michael Boudewyns, and soprano Kimberly Schroeder of the Really Inventive Stuff theater group.
Photo: Jazz St. Louis