March 10, 2012 at 10 am  |  Kidtoons Family Matinees featuring the Gruffalo |  B&B Wildwood 10 with Marquee Suites
See the beautiful and funny Gruffalo film, Pocoyo, and the Wiggles on the big screen. All tickets are $3 and kids under the age of 3 are free. The screening is 72 minutes.
Gruffalo trailer from BBC:
March 16-18, 2012  |  COCA (Center of Creative Arts) |  Treasured Stories by Eric Carle
Part of the COCA Family Theatre Series, this production of music, puppets, and visual effects brings to life the well known Eric Carle stories: The Very Hungry Caterpillar; Brown Bear, Brown Bear, What Do You See; and Papa, Please Get the Moon For Me. A Mermaid Theatre of Nova Scotia production. Tickets $14 to $20.
Sunday, April 1, 2012, 1 to 3 pm  |  COCA (Center of Creative Arts) |  Visual Arts Open Studio
In collaboration with Artmart, the COCA Visual Arts Open Studio offers children an opportunity to work on their own or under the guidance of a visual arts instructor on projects including collage, book making, watercolor painting, paper mache, and more. $8.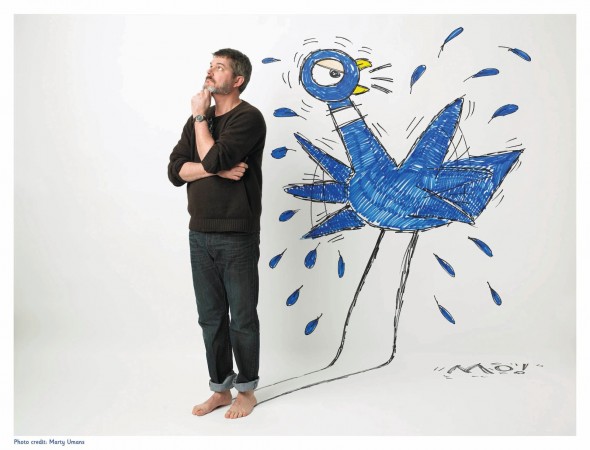 Monday, April 2, 2012 at 6 pm  |  Author Mo Willems
Do Piggie and Gerald, Pigeon, and Knuffle Bunny mean something to you? Hear author Mo Willems speak at the St. Louis Country Library Foundation presentation, Mary Institute and St. Louis Country Day School on April 2 at 6 pm. Free tickets are required and are available at St. Louis County Library Headquarters or the Daniel Boone library branch. Doors open at 5 pm.
Photo of Mo Willems: Marty Umans