Photo above: Scrap Arts Music, by Anneke Janissen.
Experience the magic of live theater with your family this Fall and Winter! Musicals, favorite books brought to the stage, acrobats, circus performers, a world famous symphony, truly unique percussionists, and more are ready to inspire and entertain you. Also be on the lookout for a vivid demonstration of what a whole lot of practice, perseverance, and passion can create.
OCTOBER 2014
The Musical Adventures of Flat Stanley
A Dallas Children's Theater Company Production
October 10-12, 2014
Florissant Civic Center Theatre, 1 James J. Eagan Drive, Florissant
Tickets $7
Stanley Lambchop is your ordinary, everyday, run-of-the-mill ten-year-old: normal Mom and Dad, normal little brother, normal life. That's just the problem… for Stanley, life is too normal. He wants to travel the world, do something amazing, something no one's ever seen before. Careful what you wish for, Stanley! One night, the bulletin board on the wall above Stanley's bed comes loose and falls right on top of Stanley. The next morning, Stanley Lambchop wakes up flat. Not just a little flat… really, REALLY flat! In a whirlwind musical travelogue, Stanley, the ultimate exchange student, scours the globe for a solution to his unusual problem. He's stamped, posted, and canceled from Hollywood to France to Honolulu and beyond. And whether he's thwarting a robbery at the Louvre Museum in Paris, or "hanging ten" off the coast of Hawaii, Stanley is closing in on his goal of being a three-dimensional boy once more. Approximate run time is one hour.
NOVEMBER 2014
Stella, Queen of the Snow 
A Mermaid Theatre of Nova Scotia Production
November 22-23, 2014
COCA, 524 Trinity Avenue, St. Louis
Tickets $14 to $18
Mermaid Theatre of Nova Scotia, creator of Guess How Much I Love You… (COCA, 2013) and Treasured Stories by Eric Carle (COCA, 2012), has joined forces with popular Stella and Sam author Marie-Louise Gay in a new stage adaption of the beloved storybook, designed especially for young children integrating imaginative puppetry and striking scenic effects. Stella, Queen of the Snow is a delightful romp in the snow with Stella and Sam as they discover the world of winter together. Approximate run time is one hour.
Click, Clack, Moo, Cows That Type
A Theatreworks USA Production
November 23-29, 2014
Florissant Civic Center Theatre, 1 James J. Eagan Drive, Florissant
Tickets $5.25
"Cows that type? Hens on strike! Whoever heard of such a thing!" Farmer Brown cries. When his granddaughter Jenny comes for a visit, Farmer Brown declared the farm a "tech-free zone." He confiscates her laptop in the cold barn along with the shivering cows who use her computer to type messages requesting blankets. "No way," replies Farmer Brown. "No blankets!" So the cows go on strike and the chickens join them in solidarity. No blankets: no milk, no eggs! Will Farmer Brown give in to the animals' demands? Will Jenny get her computer back? Find out in a hilariously "mooooo-ving" new musical about negotiation and compromise. Based on the Caldecott Honor book by Doreen Cronin and Betsy Lewin. Approximate run time is one hour.
DECEMBER 2014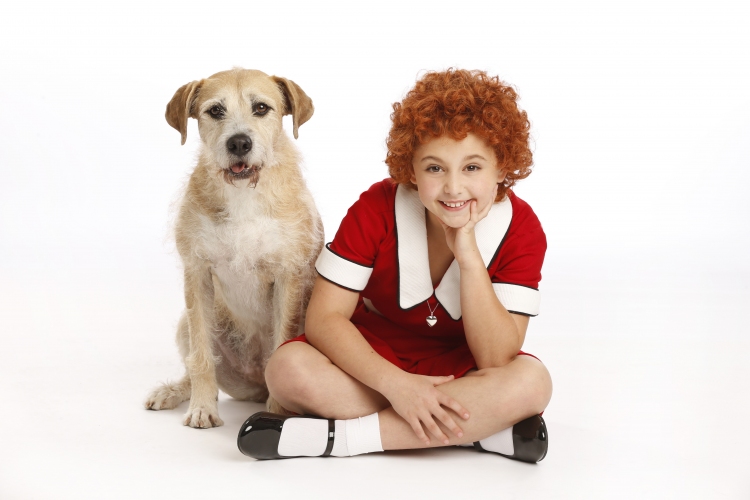 Annie
National Touring Production
December 2-7, 2014
The Fabulous Fox Theatre
527 North Grand Boulevard, St. Louis
Tickets $25 to $75
Leapin' Lizards! The world's best-loved musical returns in time-honored form. Directed by original lyricist and director Martin Charnin and choreographed by Liza Gennaro, this production of Annie will be a brand new incarnation of the iconic original. Featuring book and score by Tony Award®-winners Thomas Meehan, Charles Strouse, and Martin Charnin, Annie includes such unforgettable songs as "It's the Hard Knock Life," "Easy Street," "I Don't Need Anything But You," plus the eternal anthem of optimism, "Tomorrow." Approximate run time is 2 hours and 30 minutes.
National Acrobats of China
Saturday, December 13, 2014 at 2 and 8 pm
Lindenwood J. Scheidegger Center for the Arts
2300 West Clay Street, Saint Charles
Tickets $29.50 to $59.50
The entire family is sure to enjoy this colorful and acrobatic adventure. Direct from Beijing, The National Acrobats of the People's Republic of China was founded in 1951 and has been one of the most acclaimed acrobatic troupes in China. Over several generations, the company has developed many unique acrobatic acts like "Global Motorcycling," "Kicking Bowls to Heads on High Unicycles," "Russian Bars in Chinese Traditional Style," "Chinese Poles in Shaolin Style," "Diving through Moving Hoops," "Aerial Bungee Tumblings," and "Aerial Tissue Flowers." These acts have been praised by Chinese and foreign audiences for decades. Approximate run time is two hours.
Bah! Humbug!
The Imaginary Theatre Company
of The Repertory Theatre of St. Louis
December 13-23, 2014
Heagney Theatre at Nerinx Hall High School
530 East Lockwood Avenue, Webster Groves
Tickets $7 (Tickets go on sale October 1, 2014.)
Mr. Scrooge throws his TV remote at ghosts while Bob Cratchit works inside the ATM in this hilarious modern update of a beloved holiday classic. Travel with the three spirits on a journey through past, present, and future as old Ebenezer learns the joys of kindness and giving. Can Christmas be saved for the Cratchits? You'll find out in this musical romp that is sure to put a smile on the "Scroogiest" of faces. Adapted from A Christmas Carol by Charles Dickens.
Approximate run time is 45 minutes.
Circus Flora: A Winter Fable
St. Louis Symphony
December 13-14, 2014
Powell Hall, 718 North Grand Boulevard
Tickets $25 to $65
Circus Flora joins the St. Louis Symphony in high-wire holiday fun for the family. A Winter Fable is a classic fairy tale with an edge of romance and deceit. Circus Flora imagines a strange and wonderful world, in which the pairing of symphony and the circus arts is only the beginning of the magic you will experience. See your favorites including the gravity-defying Flying Wallendas and much, much, more. It's Christmas, with a circus twist! Approximate run time is one hour and 50 minutes.
Pixar in Concert
St. Louis Symphony
December 27-28, 2014
Powell Hall, 718 North Grand Boulevard
Tickets $30 to $65
Watch as all your favorite characters come to life on the big screen as the St. Louis Symphony performs music from 14 Pixar films including Toy Story, Brave, Cars, Monsters, Inc., and more. Fun for both the young, and the young at heart! Steven Jarvi, conductor. Approximate run time is two hours.
JANUARY 2015

Lilly's Purple Plastic Purse
An Omaha Theatre Company Production
January 16-18, 2015
Florissant Civic Center Theatre, 1 James J. Eagan Drive, Florissant
Tickets $7
Lilly loves everything about school, especially her cool teacher, Mr. Slinger. When he confiscates her prized possession, a purple plastic purse that plays music, joy turns to misery. Lilly, who is used to being the brightest and loudest mouse around, will also have to get used to sharing the spotlight with her new baby brother in this charming adaptation of Kevin Henkes's award-winning children's book. Gripped with anger after losing her purse, Lilly draws a mean portrait of Mr. Slinger and hides it in his book bag. When she gets her purse back and opens it outside of school, she finds a surprising note: "Today was a difficult day. Tomorrow will be better." Suddenly wracked with guilt, Lilly sets out to make up with her teacher, but villainous bicycle-riding bullies, a spotlight-stealing baby brother, and the dreaded "uncooperative chair" will test our heroine's resolve. Approximate run time is one hour.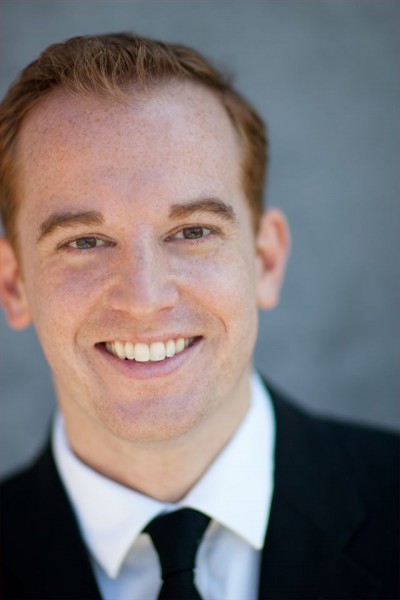 The Science of Sound and the Art of Noise
St. Louis Symphony
Sunday, January 25, 2015 at 3 pm
Powell Hall, 718 North Grand Boulevard
Tickets $12 to $19
Maestro Steven Jarvi and a special guest will lead demonstrations of sound waves and sound creation in the various instruments of the orchestra. Featured works include Copland's Fanfare for the Common Man, Beethoven's The Creatures of Prometheus Overture, selections from Mendelssohn's A Midsummer Night's Dream and more! Approximate run time is 45 minutes.
BARTÓK, Romanian Folk Dances
BEETHOVEN, The Creatures of Prometheus Overture
COPLAND, Fanfare for the Common Man
MENDELSSOHN, Scherzo from A Midsummer Night's Dream
BRITTEN, Playful Pizzicato from Simple Symphony
BEETHOVEN, Fourth Movement from Symphony No. 7 in A major
Photo: Conductor Steven Jarvi, by David Bickley.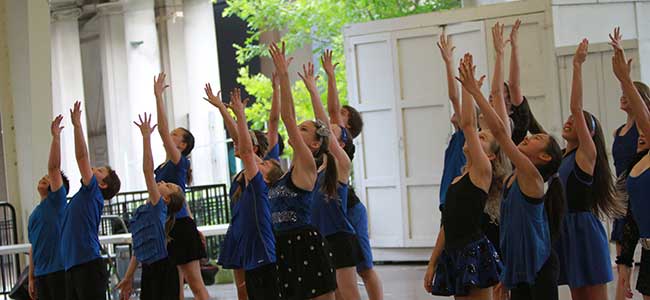 The Muny Kids: Broadway Here I Come
Saturday, January 31, 2015 at 11 am
Sheldon Concert Hall, 3648 Washington Boulevard, St. Louis
Tickets $5 to $12
The talented Muny kids and teens take you on a musical journey to the "Great White Way" with favorite Broadway songs, old and new. The Muny is a St. Louis institution, bringing musical theater to life every summer for over 90 years. Approximate run time is one hour.
MARCH 2015
Scrap Arts Music 
Saturday, March 21, 2015 at 11 am
Edison Theatre, 6445 Forsyth Blvd, St. Louis
Tickets $12 
Take some old bike parts, shiny construction salvage, PVC pipes, and other recycled odds and ends. Add five hyperactive hipsters and a dozen drumsticks, and the result is a dizzying barrage of beats. Vancouver-based ensemble Scrap Arts Music bounces around on stage with a combination of gymnastic agility and percussive drive. They alternate between hitting, moving, and bowing their instruments. The choreography is intricate and eye-catching! Approximate run time is one hour.