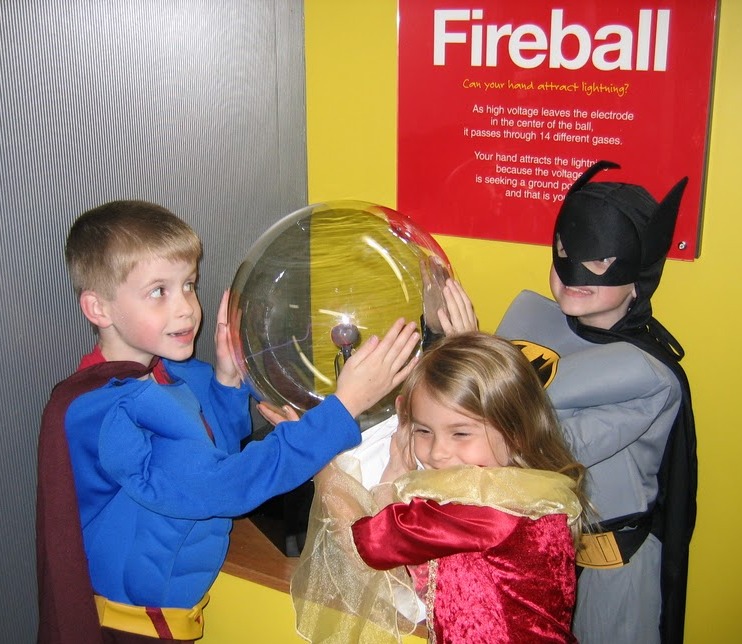 Being somewhat new to St. Louis, I am amazed at how many Halloween events there are in the region. If you have a child under the age of five, there are many not so scary fun opportunities to choose from. Here are a few highlights:
The Magic House's 10th Annual Not-So-Haunted House. October 22-24 and October 29-31. Kids are invited to dress up and enjoy trick or treating throughout the museum. Special visits from 15 storybook characters from Harry Potter, Alice in Wonderland, Peter Pan, and The Wizard of Oz will make the event a festive one. Cost: Free with regular admission ($8.75 ages 1 and above. A membership is well worth it if you come often.)
Boo at the Zoo Spooky Saturday. October 30, 9 am to 4 pm. FREE, no reservations needed. Costumes are welcomed. Trick or treating along the Pumpkin Trail, costumed characters, clowns, and entertainment.
Botanical Garden: Ghouls in the Garden. Sunday, October 24 , 1 to 4 pm. Advance reservations required by October 21. Trick or treaters enjoy treats throughout the Garden and visit the Children's Garden. $5 non-member children (ages 3 to 12); adults included with Garden admission. Garden members are free.
Missouri History Museum Storytelling (ages 2 to 7). Friday, October 29 at 10:30 am and October 30 at 1 pm. FREE. Kids can wear their costumes and listen to not-so-scary Halloween stories.
The Butterfly House "Bootterflies" Halloween Party (ages 3 to 10). Saturday, October 23 and Sunday, October 24, 11 am to 2 pm. Non-spooky Halloween family fun, featuring bug inspired games and crafts. Kids receive game prizes and a goody bag. Admission FREE to $6.
Eckert's Costume Carnival (Millstadt Farm location). Sunday, October 31. Any child, 12 years old or younger who comes in costume, receives FREE admission to the entertainment farm. More about all the Fall fun events available at the Millstadt Farm throughout October.