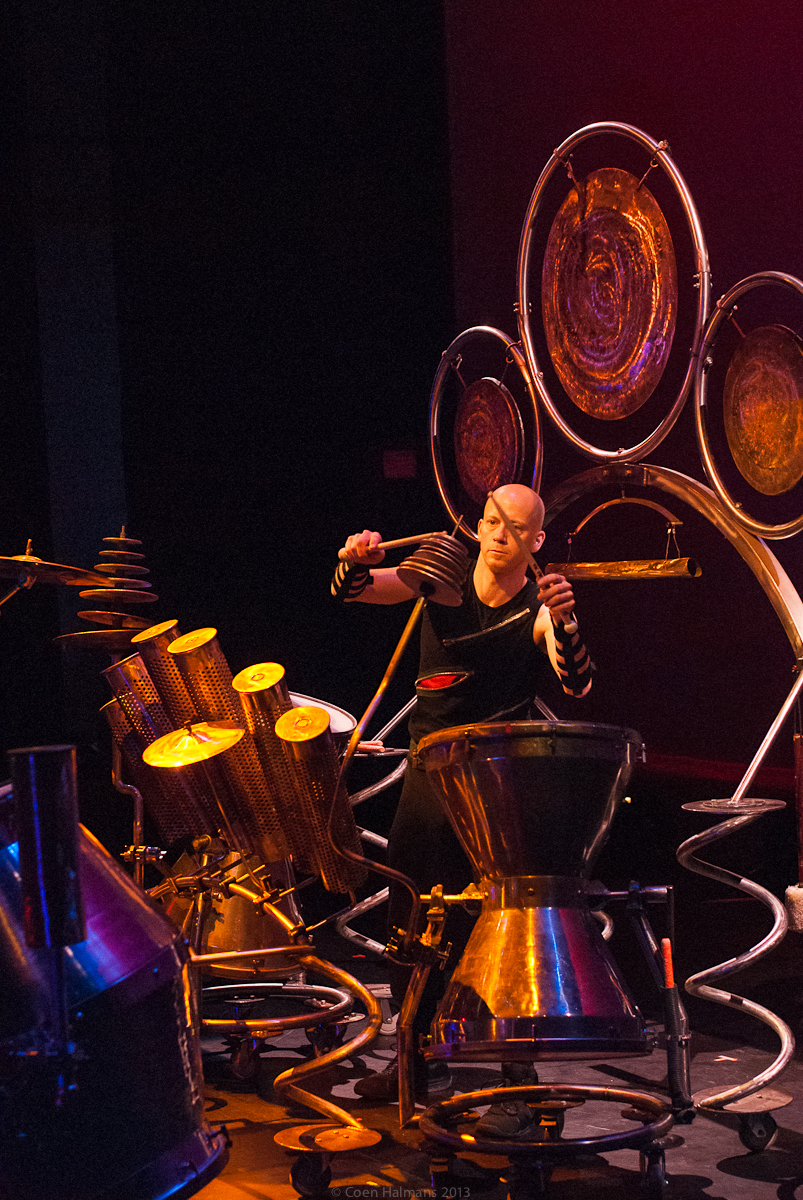 "Fantastic visual and aural display of percussive precision full of energetic gymnastics and vibrant vitality. Original music expertly played and choreographed into a remarkable show." — The Belfast Telegraph
Don't miss Scrap Arts Music, an exciting and unique celebration of percussive music and movement at the Edison Theatre on March 20 and 21. Entertaining for families of all ages!
Scrap Arts Music
Friday, March 20, 2015 at 8 pm ($20 to $36 ticket)
Saturday, March 21, 2015 at 11 am ($12 ticket)
Edison Theatre, 6445 Forsyth Blvd, St. Louis, MO 63105
Call 314.935.6543 or purchase tickets online.
Parking Map
About Scrap Arts Music
Gregory Kozak and Justine Murdy, the artistic directors of Scrap Arts Music, invented and created all the musical instruments used in the show. These are not found objects "played" like instruments, but completely new tune-able inventions made from a variety of "scraps" welded, bent, and transformed into entirely new sculptures. Mr. Kozak wrote and choreographed the original music and performs alongside the other world-class musicians.
Scrap Arts Music is rooted in a green message: "Before you throw away something — whether an idea, a relationship, or an object, think about its usefulness from a bunch of different angles. You will likely discover a whole new world of possibilities."
The performances bridge music with athleticism. All of the highly trained, professional musicians have strong athletic backgrounds. Percussion is the most physical of all the instrument families, after all.
Scrap Arts Music includes humorous moments within its nuanced and sophisticated percussion ensemble music. Listen for their sometimes humorous instrument sounds, instrument names, and composition titles.
All Scrap Arts Music instrument designs are based in a knowledge of the physics of sound and leader Gregory Kozak's compositional style draws upon world music traditions.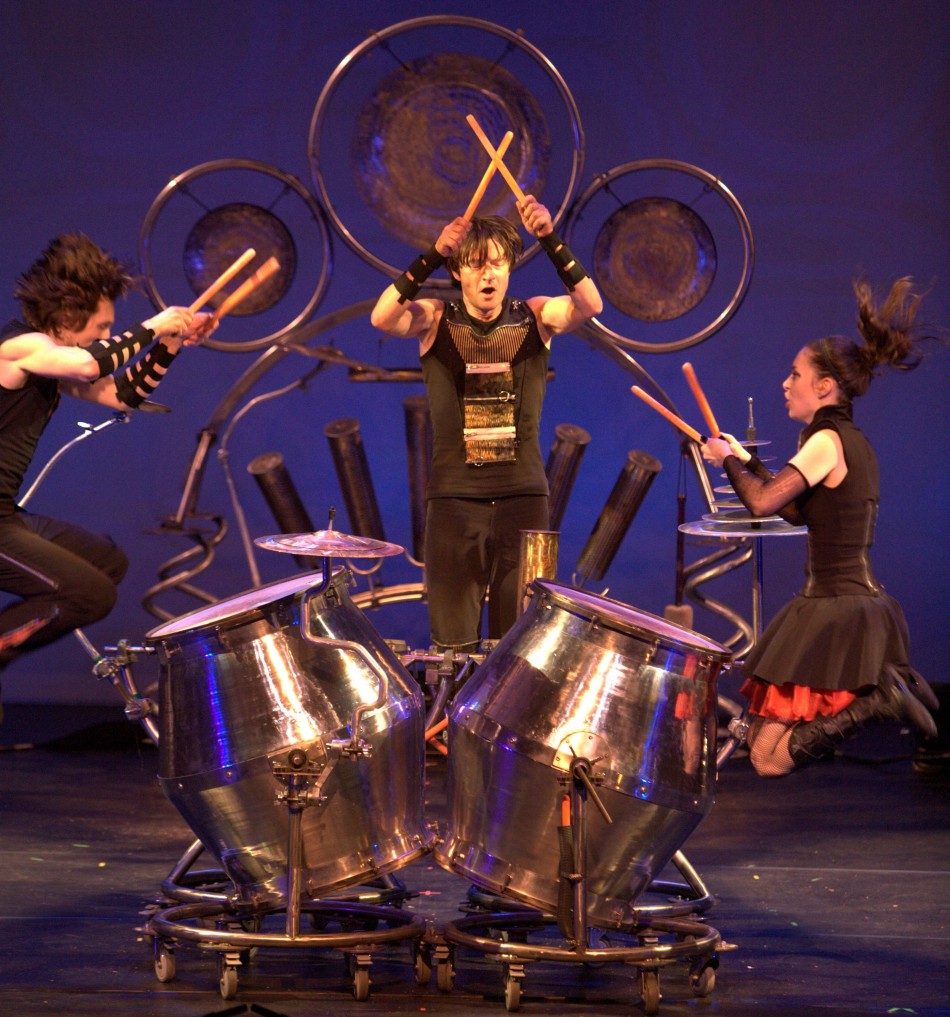 History of Scrap Arts Music
Musician/composer Gregory Kozak and architecture-trained Justine Murdy began their collaboration under the name "Scrap Arts Music" in 1998. Their multi-disciplinary approach is a synthesis of Justine's architectural work in and fascination with vernacular design and material culture studies; and Gregory's musical training in Afro-Cuban jazz, piano composition, world percussion, contemporary classical music, North Indian raga, modern dance, and West African drum and dance. The artistic objective of Gregory and Justine's collaboration is to create an orchestra of invented instruments created from materials collected in and around their home base of Vancouver Canada, and to use these in original performance-based works. Gregory and Justine wanted to reflect their own time and place while demonstrating that contemporary 'throw-aways' could be up-cycled to make culturally valuable artifacts, in their case sculptural musical instruments.
Since the 1990s, in addition to the beautiful condo towers lining the downtown core, Vancouver's massive building boom has generated mountains of high-quality construction salvage. Building and marine activities generate lots of high-quality cast offs-that frequently are just taken to landfills or to sites where energy is expended to recycle. Justine and Gregory decided to interrupt this movement by upcycling choice scrap —including shaped metal 'seconds,' Douglas Fir wood offcuts, and PVC tubing.
Over three years of research and development (1998-2001) they created 145+ large-scale, mobile, sculptural instruments designed to be tune-able and suitable for repeat performances around the world. Many of the larger instruments are mobile. Gregory and Justine developed an "action-choreography" style of movement and sculptural instruments reflective of Vancouver and the energy of percussion.
In the spirit of "art music" they give consideration to the visual dimension of musical performance. Gregory and Justine take SCRAP, transform it through the ARTS of sculpture and choreography, and create original MUSIC performances for global audiences. Since 2001, they have taken their interdisciplinary project around the world, performed in front of hundreds of thousands of people, and offered numerous workshops, educational performances, and concerts featuring original choreographed sculptural music made from the materials around them.
Photos: Tineke Van Brederode and Coen Halmans