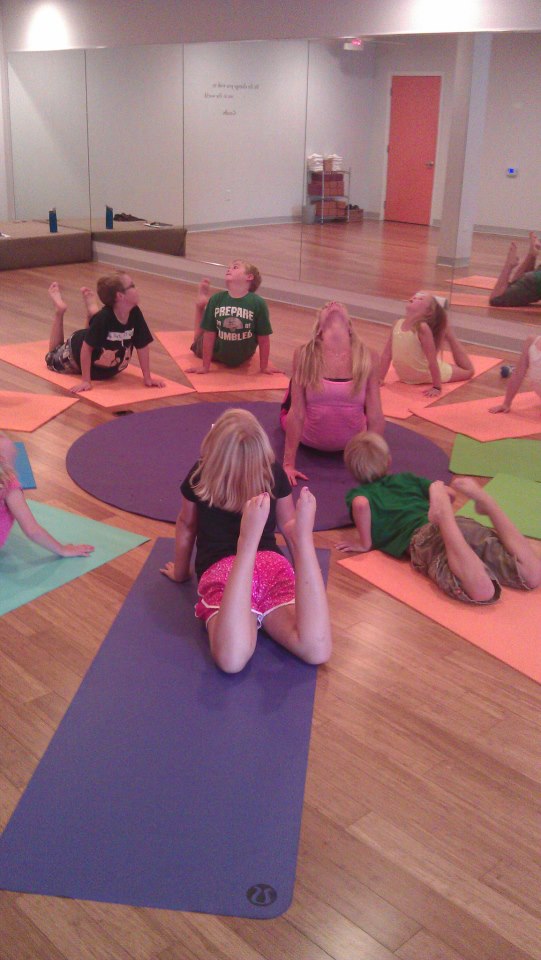 Prana Yoga in Des Peres offers a fun yoga class designed for kids age 5 to 13 on Wednesdays at 4:30 pm. No prior yoga experience is necessary and mats are available for use during class or bring your own. The 45 minute session is $10 and caregivers can participate with their child as well. Be sure to wear clothes that are easy to move in.
Yoga instructors, Jessica Key of Mini Yoga STL, or Mara Bruce, create a friendly and dynamic atmosphere, filled with downward dog, wheel, cobra, hand stands against the wall, and much more. This yoga class is a great after school activity for kids (and Moms too!) to get some exercise, take some deep breaths, and regroup after a busy day.
Prana Yoga is a beautiful and thoughtfully designed yoga facility located at 11771 Manchester Road in Des Peres. The studio is beneath the Terra gift store in the Ace Hardware shopping plaza. Mary Jane Cusumano and Melanie Zuanich opened the studio in 2011 and have built an enthusiastic and dedicated yoga community.