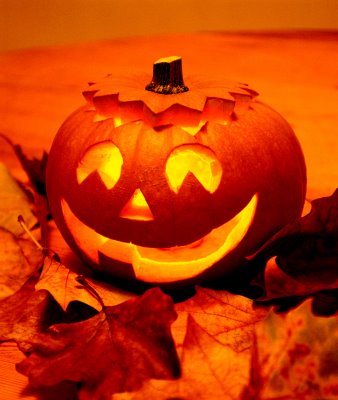 Looking for some Halloween fun for your preschooler? The St. Louis Carousel at Faust Park presents two great family friendly activities this month. Also, be sure to enjoy the nearby playground at Faust Park or the Butterfly House during your visit. Pack a picnic lunch!
Tuesday, October 25 and Wednesday, October 26  |  10:30 am
Preschool Pumpkins for Ages 3 to 5
$10 per child (Parents stay to assist child with project)
Dress in your Halloween costume (optional), play a pumpkin game, decorate a small pumpkin to take home, and ride the carousel. Registration required, 314.615.8383.
Thursday, October 27, 9:30 to 10 am (doors open at 9:15 am)
Halloween Potpourri featuring Tom Bonham of Puppet Productions
Tickets $5 per person in advance or $6 per person day of show.
Ticket includes a carousel ride after the performance.
Call 314.615.8383 for reservations.
Tom Bonham's popular "Puppet Potpourri" has been modified into "Halloween Potpourri" with puppets suggesting (non-scary!) Halloween themes. The song and dance show features a scarecrow, the bouncing teddy bear, clowns stacking Halloween treat bags, dancing skeleton feet, slinky bouncing bugs, wispy dancing ghosts, the come-apart skeleton, and Zsa Zsu the witch.