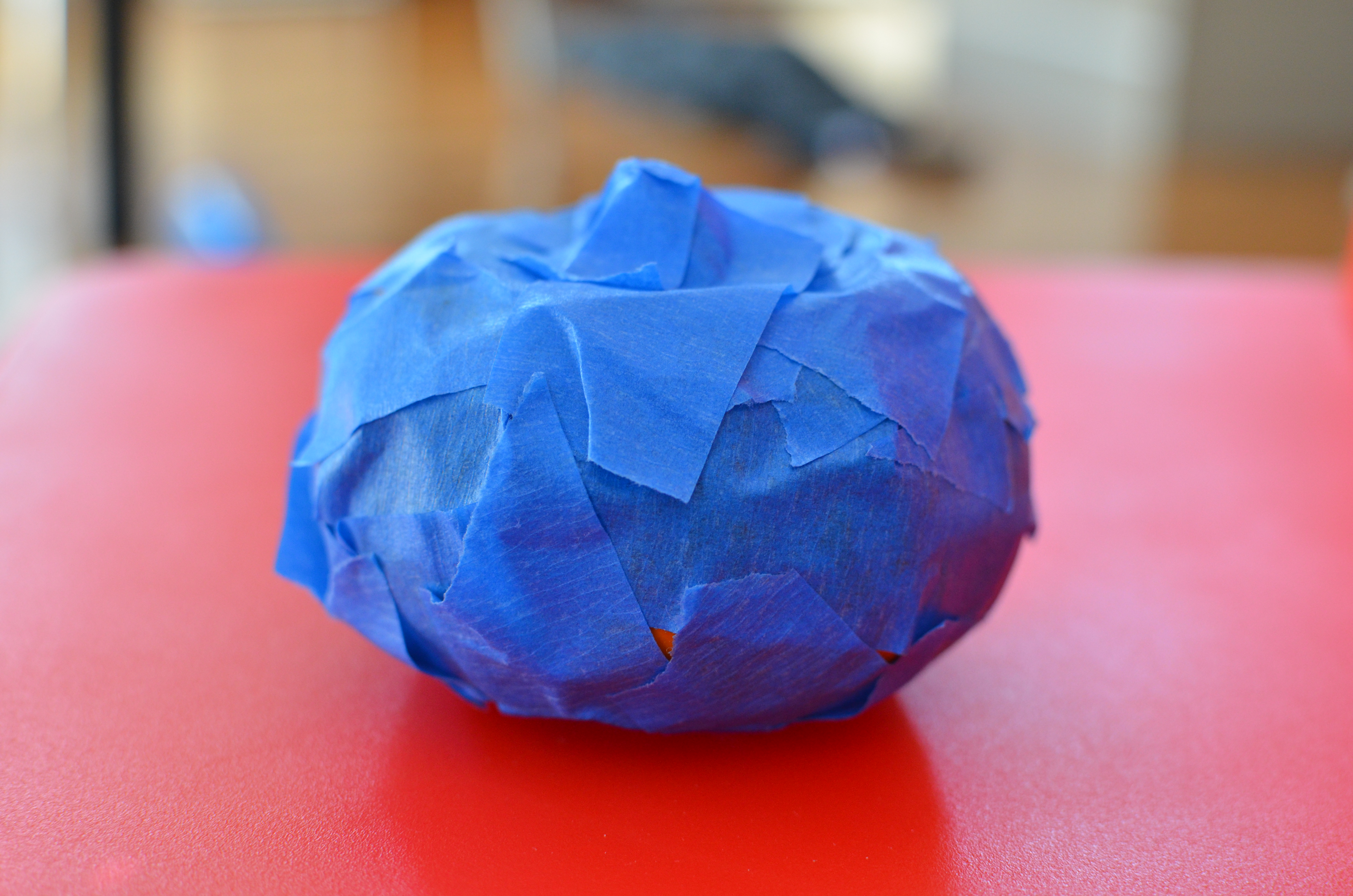 You know how it goes. Your child gets a great present from the grandparents and all she/he wants to do is play with the bubble wrap and wheel stuffed animals around in the big box the toy came in. Yes, sometimes the cheapest and insignificant items are what holds little ones' attention the most.
Hence, blue painter's tape. I'm not sure how our love affair with this tape began, but my daughter has been playing with blue painter's tape for a couple of years now and it is a big part of her daily play. The beauty of this tape is that it comes off of all surfaces (well maybe not so much hair), is reasonably priced, is reusable, and really does build spatial, construction, and motor skills. There's something intriguing about blue painter's tape for kids–I think that they feel like they have some control over it and what they can create with it. Most kids can rip their own tape by the age of 3 or so. We recently bought a 9 pack from Amazon for $31.12 that lasts about a year.
Here are some ways to get creative with blue painter's tape:
pretend bandages on stuffed animals
build anything and everything with blue tape, paper, cardboard, paper plates, etc…
decorating or dressing up stuffed animals
"wrapping" objects (see the mini-pumpkin above) or pretend gifts
fixing things–of course this involves "breaking" or ripping something apart first!
attaching dolls or other objects to cars, play houses
art projects when you don't want to use glue or just don't have any glue on hand
airplane ride entertainment
pretend bridges (attach it between chairs)
create "do not enter" sections of a room
mini kites
fun abstract greeting cards or wall/window art
marking off a pretend house on a wooden floor
pretend jewelry
play food
Add some packing peanuts to the blue tape mix sometime and you've got an afternoon of non-battery powered fun.