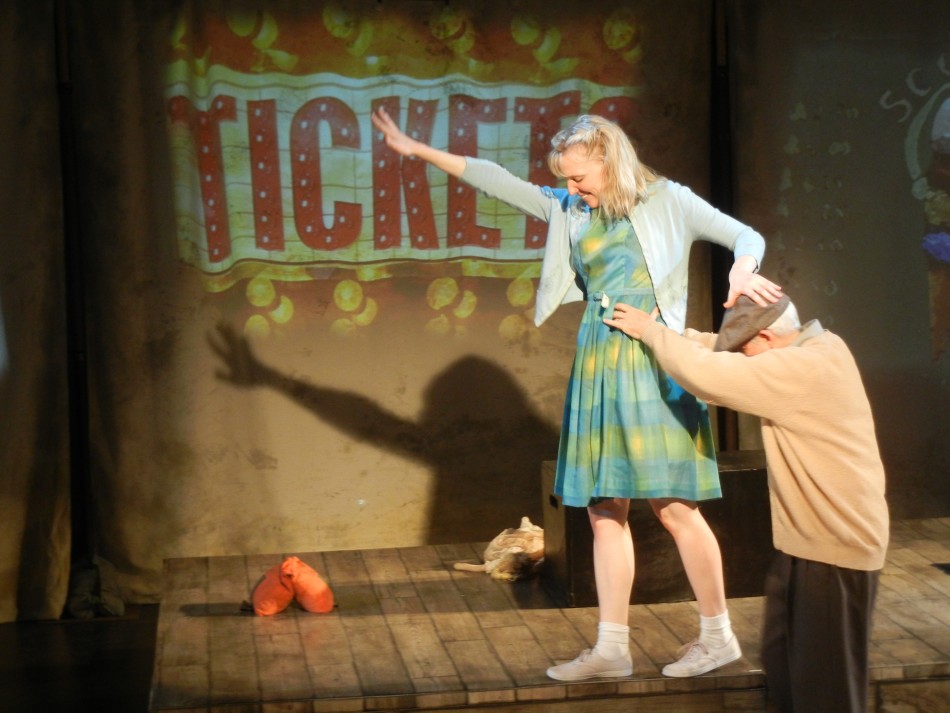 "Every year right at the end of summer just before the leaves turn brown and fall from the trees, Esme comes to stay with her Nanna and Granddad…" But this year something is different; Nanna Queenie is gone. Though Grandad and Esme do the fun activities they usually do, things aren't the same without Nanna Queenie. Grandad can't bring himself to say that Nanna has died, so he explains that Nanna has joined the circus. "She looked like an ordinary woman, but inside beat the heart of a tightrope walker."
COCA presents "Walking the Tightrope" in the Founders' Theatre February 21 and 22, 2015. Winner of three LA Drama Critics Circle Awards and honored with more than a dozen nominations for acting, music, video design, and more, this production is an experience adults and children can enjoy together. Written by Mike Kenny, one of England's leading writers for young audiences, and produced by 24th STreet Theatre in Los Angeles, "Walking the Tightrope" is a sweet, funny, and moving story of a grandfather who tries to tell his 5 year-old granddaughter that Grandma is gone, and in the process builds a beautiful new relationship with her. With the help of a single clown, they discover the meaning of family. 24th STreet Theatre's acclaimed production uses world-class acting, sophisticated video, sound design, and original music to transport audiences from Grandad's quaint 1959 English seaside cottage to the spectacular big top of circus. Look below for a special half off ticket promotion!
PARENTAL GUIDANCE: "Walking the Tightrope" gently and creatively addresses the theme of loss and is recommended for ages 7 and up.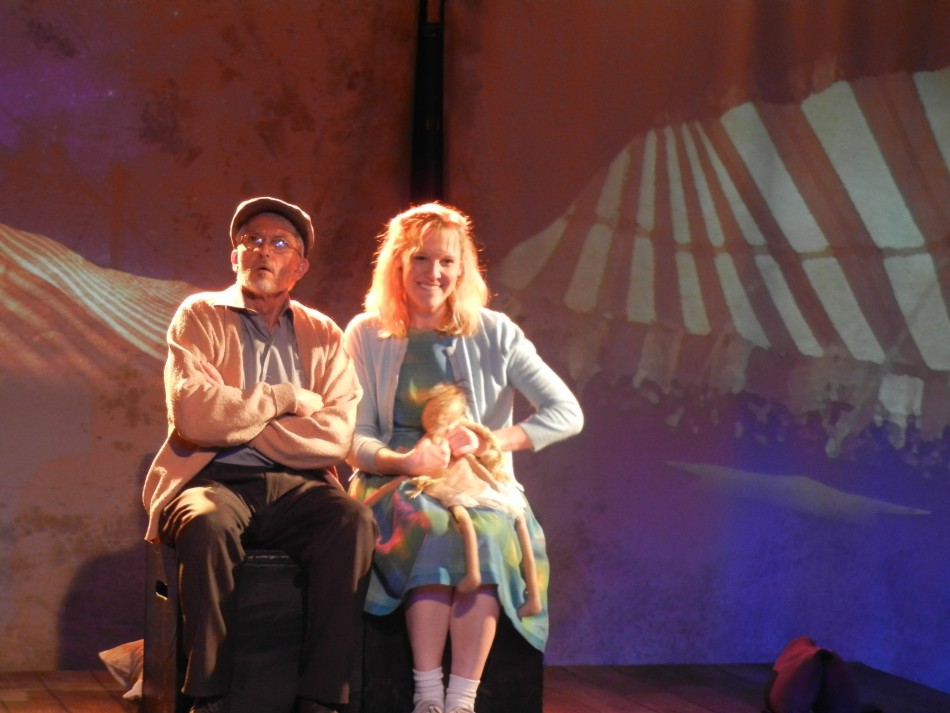 DETAILS
COCA Presents 2014-2015: "Walking the Tightrope"
Founders' Theatre at COCA
524 Trinity Avenue, St. Louis, MO 63130
Saturday, February 21, 2015 at 2 and 5 pm
Sunday, February 22, 2015 at 1 and 4 pm
Run time is approximately one hour.
General seating tickets are $14-$18 online or by phone at 314.561.4877, or in person at COCA.
SPECIAL PROMOTION for Culture Mama readers! Take 50% off any ticket with the promo code: tightrope50. Be sure to enter this code in the promo code box at the top right hand side of the screen when ordering online or tell a COCA staff person when calling or buying tickets in person.
Walking the Tightrope Study Guide