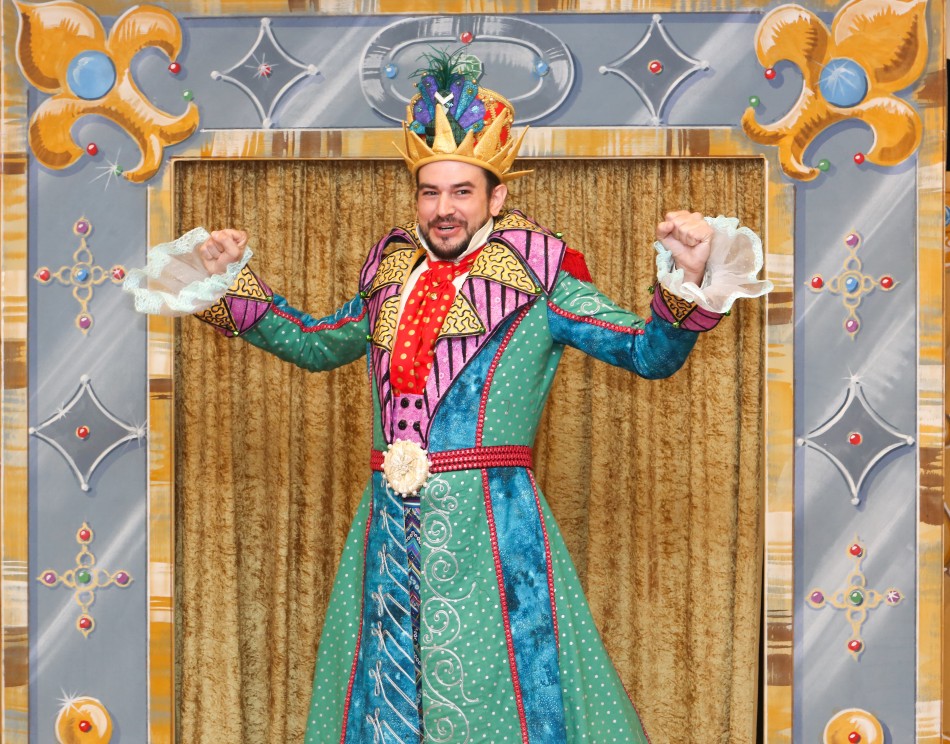 Ready Readers presents "Winter Story Fest" with The Rep's Imaginary Theatre Company and Whole Foods Market in Brentwood on Sunday, February 8, 2015, Clayton High School, 1 Mark Twain Circle. The fun begins at 2 pm with children's activities led by top area family friendly organizations including The Magic House and Mad Science, face painters, magicians, clowns, a silent auction, and much more. At 3:30 pm, guests are entertained by The Rep's Imaginary Theatre Company's production of The Emperor's New Clothes in Clayton High School's beautiful auditorium. Approximate run time of The Emperor's New Clothes is 45 minutes.
The event is recommended for ages 3 to 10. Tickets are $15 per person in advance or $18 per person at the door. You can reserve your tickets online or by calling 314.564.8070. For group reservations, contact Lisa Greening at lisa@readyreaders.org.
Proceeds from Winter Story Fest benefit Ready Readers and its mission of inspiring preschool-age children from low-income communities to become readers by reading aloud to them, increasing their exposure to quality books, and providing literacy-related experiences.
The entire Ready Readers event is 2 to 4:30 pm, including announcements and acknowledgments prior to the theater performance. Depending on how old your children are (and how they are feeling on that particular day!), you may want to adjust your arrival time so that your experience is a relaxing and fun one. Be sure to allow yourself a few moments to bid high on the great silent auction items.
Can't make the event? Consider a tax-deductible contribution to Ready Readers.
About The Emperor's New Clothes
One of Hans Christian Andersen's tales gets a quirky new look in this silly satire about a vain man and his clever wife. Determined to teach her husband a lesson in humility, the queen and her loyal handmaiden pose as two weavers who make the most beautiful garments in the world. There's just one catch—only the most intelligent people can see these clothes. Will the Emperor admit he's had the wool pulled over his eyes or embarrass himself in front of the entire kingdom?
Book by Kim Esop Wylie
Music by Joe Dreyer
Lyrics by Sheila Schultz
Directed by Kat Singleton
The Emperor's New Clothes Study Guide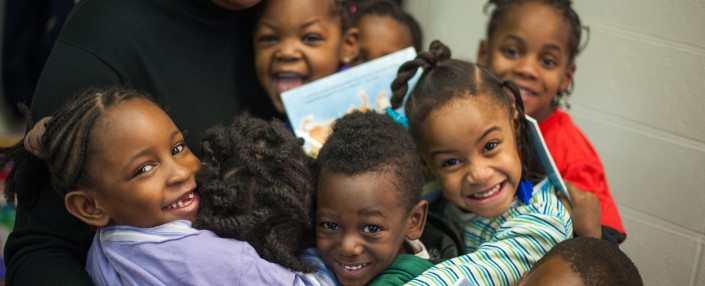 About Ready Readers
Ready Readers is a St. Louis-based nonprofit organization dedicated to inspiring preschool age children from low-income communities to love books and to have the emergent literacy skills necessary to become readers when they enter kindergarten. Trained, passionate volunteers read high-quality books aloud to the same classroom of children for 30 minutes every week, and then provide stimulating reading-related activities. Six times during each school year and once during the summer, the volunteer readers also distribute new books for each child to take home and keep.
Event Sponsors of the Winter Story Fest include: First Bank, The Rep's Imaginary Theatre Company, Whole Foods Market in Brentwood, The Magic House, Circus Kaput, the St. Louis Science Center, Mad Science, KC Creative Inc., Bricks 4 Kidz, and The Puppet Guild of Greater Saint Louis.