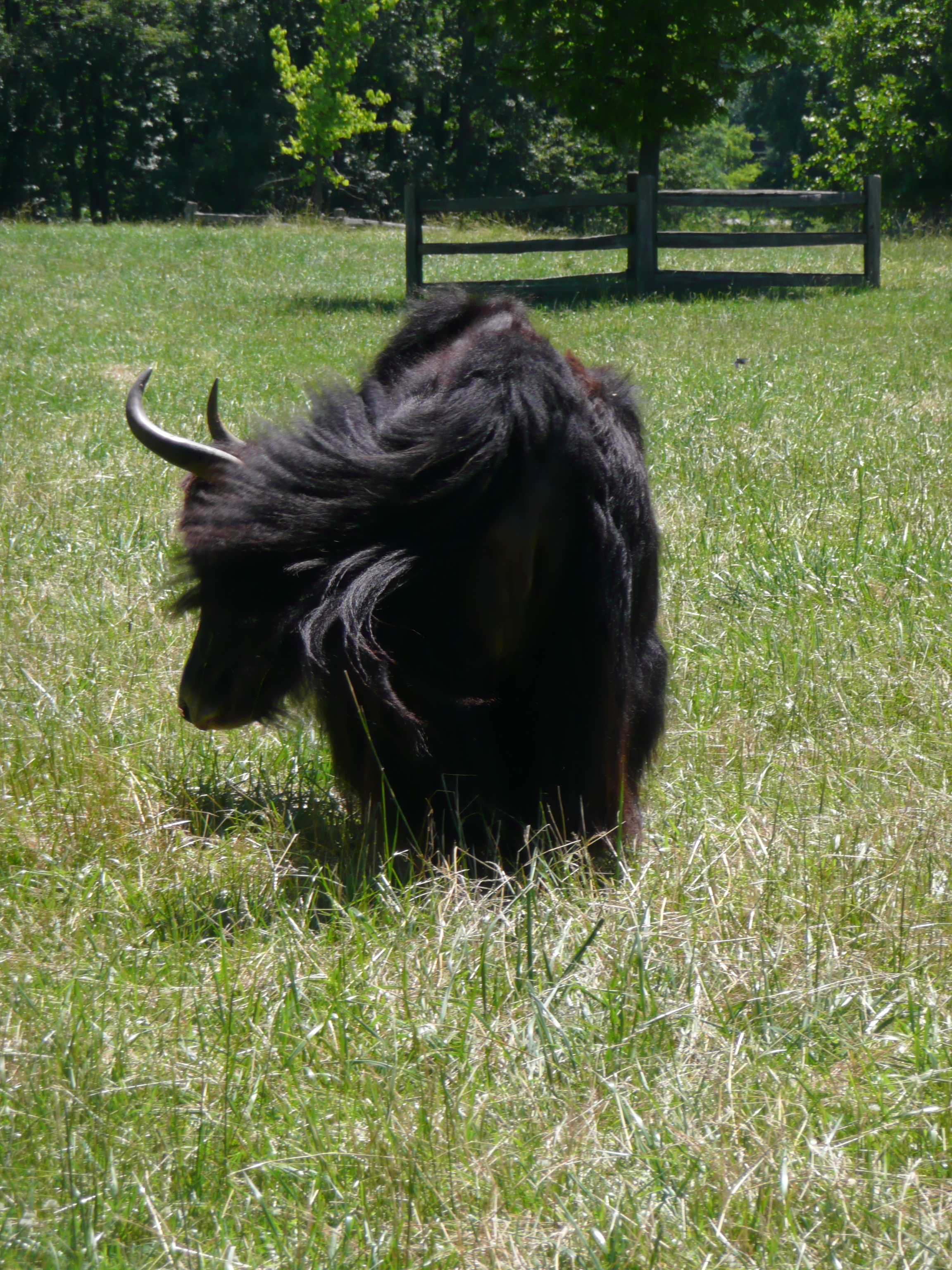 We made our first trip to Grant's Farm with our three year old and had a great time. Although the park is "free," note parking is $11 per car, goat bottle feeding is $1 per bottle, and the carousel is $2 per ride. Oh and food is kind of priced like airport concessions so be prepared to spend about $9 for a sandwich, fries, and drink. You're not supposed to bring outside drink or food into the park either.
The required tram ride through the farm and to the main zoo/play area takes about 15-20 minutes. If you have squirmy kids who don't like being on trains at other zoos or malls, I'm not sure that Grant's Farm is a good option. Once you get on the tram, you can't get off, and I've heard from other parents that their train phobic kids really hated the tram ride.
Feeding the baby goats is fun and different if you haven't grown up on a farm! If you have little ones under the age of 5, I would recommend feeding the goats through the fence since the animals can get quite aggressive about feeding. I noticed that only bigger kids were in the pen with milk bottles and they were surrounded by 8 or 9 hungry goats.
The carousel ride is cute although short. Just be sure to remind your child of how many times you can ride it before it starts.
Grant's Farm has some incredible turtles, camels, and birds. The elephants were pretty interesting as well.
The main cafeteria area had a huge line when we got there–around noon. Plan ahead if you know you'll have hungry kids. I would recommend sending someone ahead to get in line and place your order. There is only one cash register but lots of food prep guys. We waited in line (with a hungry and whiny child) for about 20 minutes.
Surprisingly, the restrooms were pretty clean and no waiting.
On your way out, be sure to visit the Clydesdale horses. They are enormous.