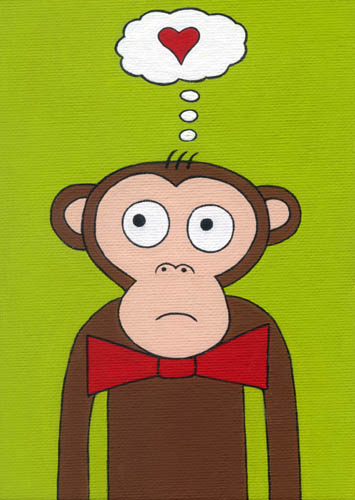 In case you're looking for something a little more intimate or local (or just don't want to deal with all the crowds and parking issues at the St. Louis Art Fair in Clayton), be sure to check out Art Outside 2010 in Maplewood this weekend. This art fair is a juried event, organized by Schlafly Beer at their Bottleworks location, 7260 Southwest Avenue, at Manchester. The fair's mission is to increase public knowledge and appreciation for the local art scene by creating opportunities that connect artists, musicians, performers, and the community.
Admission to the event is free. Sunday hours are noon to 4 pm.
My favorite artist booths to visit:
Sarah Giannobile, Booth #41
Teriko, Booth #43
Alicia LaChance & Amanda Verbeck, Booth #17
If you bring the kiddies, The South City Open Studio and Gallery and Yucandu Art Studio will provide art activities.