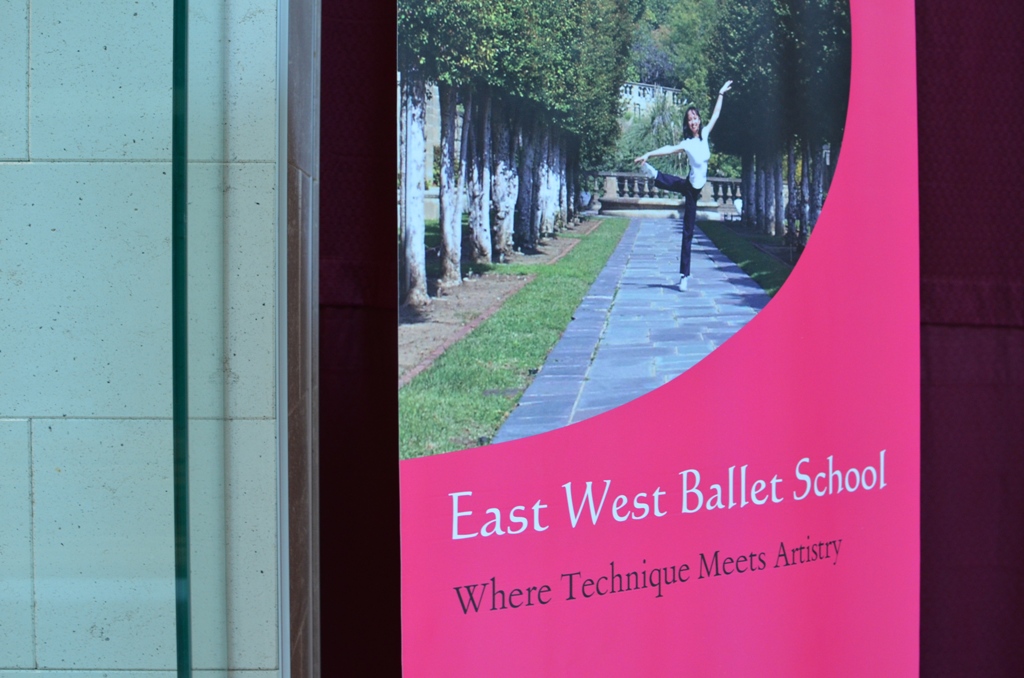 Kay Tabisaura, who has been teaching in the Dance Co-Op space inside the Crestwood Mall, has just opened up her own space in the same mall. Her studio, East West Ballet, is located near Sears. A former dancer with Ballet Philippines and Singapore Dance Theatre, Kay is a certified and registered teacher with the Royal Academy of Dance. In addition to her time in St. Louis, she has taught in Toronto and Hamilton (Canada) and in Los Angeles and Orange County.
Her current schedule includes classes for preschoolers up through adults.
I've been taking her adult classes for about a year and have really enjoyed the small class sizes, thoughtful technique corrections, musicality, and ability to get her students moving across the floor. I've taken adult ballet classes all over the country in more urban areas and greatly appreciate Kay's dedication to adult dancers and well thought out barre (yes, adults take a little longer to warm up!). She even offers a Sunday afternoon intermediate ballet class–the only one I know of in the St. Louis area. (There is a beginning class at COCA on Sundays, but it is designed for dancers new to ballet, is not available year-round, and requires you to sign up for a whole semester.)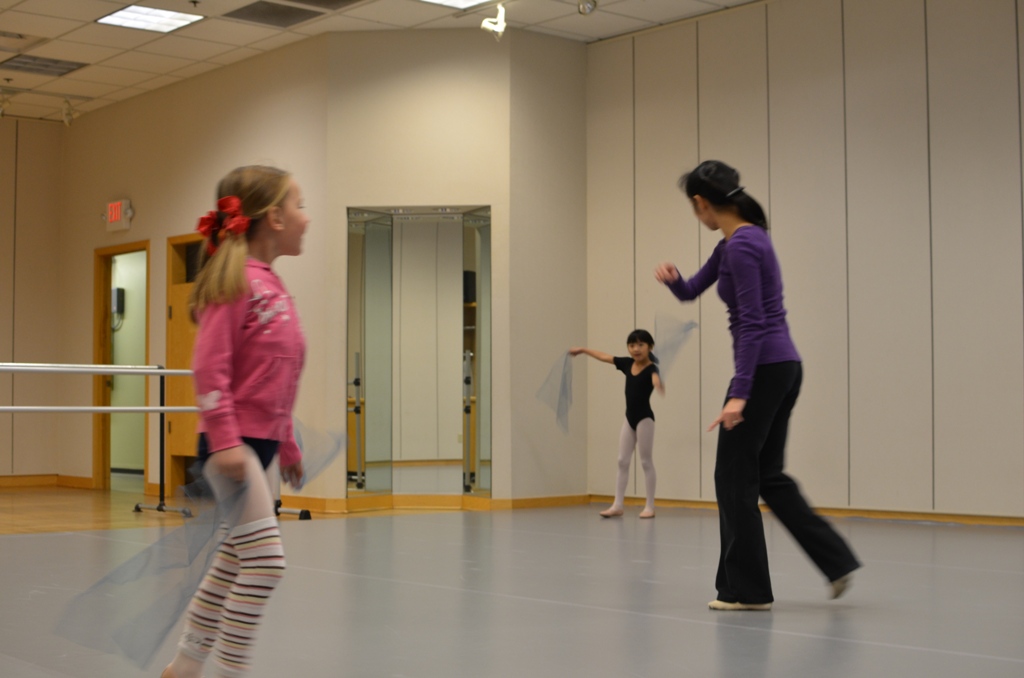 My preschooler has also had fun in Kay's Music and Movement class–it's a bit of a Kindermusik/creative movement hybrid class.
The new studio space is on the small side, but the floor is wonderful. It features new Marley on a subflooring that has some nice spring to it. You will feel secure in your turns. There is also ample, free parking in the Crestwood Mall parking lot.
Class prices at East West Ballet are one of the best values in St. Louis County. Adult class cards are $53 for 5 classes ($10.60 per class) or $12 for one drop in class. Tuition for the kids classes start at $40 a month with discounts available when multiple family members enroll. For adult dancers (non-professional) in St. Louis, you can expect to pay $15 to $20 per class at other studios in the region, so again, I reiterate, East West Ballet is an incredible value!
One last note, East West Ballet embodies more serious ballet teaching but without the scariness or formality of some studios. (You know, those studios where the teacher has a stick, rolls his/her eyes at the adult dancers, and the girls have troubling eating concerns.) Kay is very knowledgeable and experienced, but practical, patient, and warm in her teaching approach. Also, East West Ballet is not a competition studio and it is not a "dress up in princess costumes and prance in recitals so we can get your parents' money studio." Just straightforward, smart teaching in a clean and serene space.
More information at 314.398.9960 or East West Ballet.