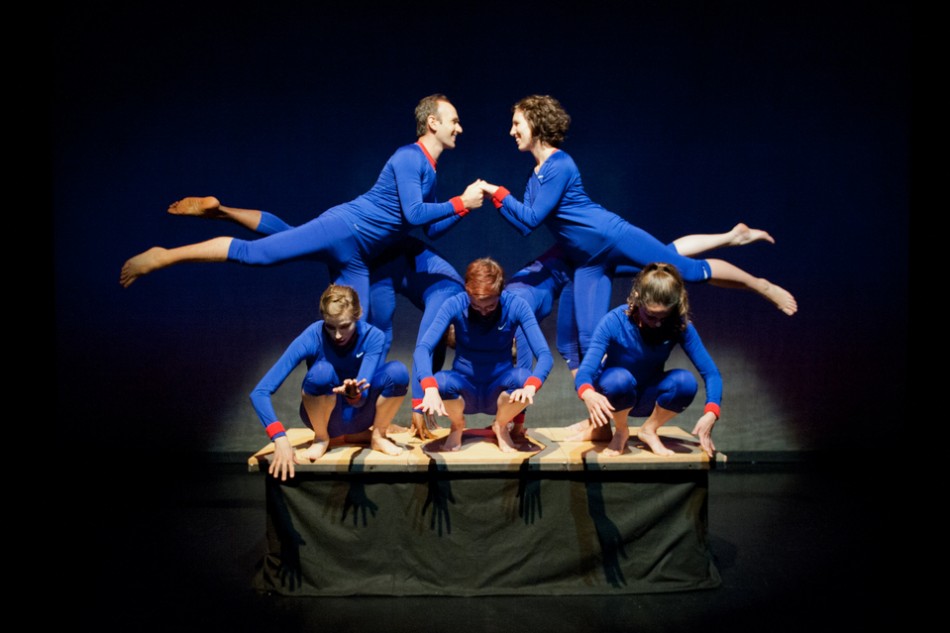 2 for 1 tickets! Use the promo code SUPER50 (while supplies last)
Saturday, November 14, 2015 at 2 and 5 pm
Sunday, November 15, 2015 at 1 and 4 pm
COCA presents
Superman 2050
A Theater Unspeakable production
Founders' Theatre at COCA
524 Trinity Avenue, St. Louis
Tickets $14 to $18 (use promo code SUPER50 for 2 for 1 tickets)
Call 314.561.4877 or purchase online.
Run time: Approximately one hour.
"A fastidiously executed, often hilarious work of physical theater."
— Time Out Chicago
Epic story, pocket-sized proportions—seven actors share one tiny platform (just 3-by-7 feet of space!) and upon it an original Superman tale unfolds. Set in a fictional 2050 Metropolis with a remarkable resemblance to Chicago, this Theater Unspeakable production highlights imaginative, resourceful cast members who use only their bodies and voices to create every prop, scene, sound effect, and character in a battle between Superman and Lex Luthor.